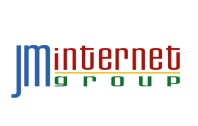 To date the video has received 5400 views.
Los Angeles, CA (PRWEB) September 25, 2013
The JM Internet Group, a leader in providing online SEO training, is proud to announce a new microsite (http://www.keyword-planner.org/) focusing on the Keyword Planner, a new tool by Google that helps advertisers and search engine optimization professionals identify high volume, high value keywords for Internet marketing.
"We launched our YouTube video on the keyword planner in early August in anticipation of Google's transition to the new tool," explained Jason McDonald, Director of the JM Internet Group. "To date, the video has received over 5400 view on YouTube, making it the second most popular YouTube video on the keyword planner, and the most commented video in the space."
To learn more about how to use the Google Keyword Planner, please visit:

Other Keyword Tools for SEO by the JM Internet Group
Google's Keyword Planner tool is not the only tool out there for developing a good keyword list for SEO. The JM Internet Group has a list of other keyword tools that are tried and true, and are also free to use. Google Suggest, Keyword Spy, Metamend, and Spyfu are just a few that comprise a comprehensive and useful list which can be obtained by filling out a short form.
Online Classes on SEO by the JM Internet Group: Course Contents
In addition to this video on the Keyword Planner by Google, the JM Internet Group offers a popular online SEO Training class. The class kicks off with a no cost introductory class on the 'Top Ten Tools for SEO,' and continues with an informative journey on search engine optimization. The class content includes:
Top Ten: Top Ten Free Tools for SEO / Search Engine Optimization
Keywords: How to Generate Great Keywords for Great Google Rank
Page Tags - Quick Boost - Use Page Tags to Improve Google Rank
Link Strategies: The Who, What, Where, When and How of Getting Good Links for SEO
News: Using News as an SEO Opportunity -
Google Rank: Monitoring Google Rank, and Leveraging it for SEO and PPC
Website Structure: Creating the Best Topology for Google Rank
Metrics: Tools for Measuring Website SEO and Performance
AdWords: SEO for AdWords
Social Media: Social Media Marketing for Businesses and Marketers
About JM Internet Group
The JM Internet Group provides SEO, Social Media Marketing, and Google AdWords training and courses for busy marketers and businesspeople. Online search engine optimization training helps explain keywords, page tags, link building strategies and other techniques needed to climb to the top of search engine rankings for Google, Yahoo, and Bing. The teaching methodology is hands on, with live examples and discussions, taught from the convenience of each student's computer.
Contact:
JM Internet Group, Media Relations
Web. http://www.jm-seo.org/
Email. jm.internetgroup@gmail.com
Tel. +1-510-713-2150