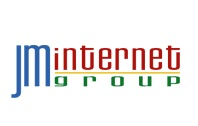 The keyword planner video has been immensely popular with small business marketers.
Los Angeles, CA (PRWEB) October 11, 2013
The JM Internet Group (http://jm-seo.org) is proud to announce that their YouTube video on 'How to Use the Google Keyword Planner' (http://youtube.com/watch?v=wwstmbQDsr8) has topped 7800 views on YouTube. The rate of video views makes this the fastest growing video the company has ever produced. The explanatory video was launched on July 29, 2013, in anticipation of Google's termination of the old keyword tool and replacement of that tool with the new and allegedly improved keyword planner. The keyword planner tool has become the dominant official Google keyword tool for keyword research.
"The response to this video has been phenomenal," explained Jason McDonald, Director of the JM Internet Group. "It's not just the view count that matters nor the fact that this is currently the most popular video on YouTube about how to use the Google keyword planner. What matters is the lively comments and discuss the video has spawned in the YouTube comments. Small business marketers are desperate to understand this new Google keyword tool."
For more information and to register go to http://youtube.com/watch?v=wwstmbQDsr8 or one can go to http://www.jm-seo.org/seo-tutorial/keyword-planner.html for a full tutorial on the keyword planner at the JM Internet Group's website. In both cases, Jason McDonald walks participants through how to use this new keyword tool by Google.
Why Keywords Matter for SEO
Keywords are the driving force in both AdWords and SEO (Search Engine Optimization). With SEO the art and science of getting a company to the top of Google or Bing, a smart marketer must know both keyword volume and keyword value. In the company's informative SEO training classes, Jason McDonald devotes an entire hour of class time to keyword research. The new keyword planner, therefore, will be a cornerstone of the company's October SEO Training, scheduled to begin on October 1, 2013. In addition, the company produces a very popular 'SEO Toolbook,' with hundreds of free tools including tools for SEO and AdWords keyword discovery.
About JM Internet Group
The JM Internet Group provides SEO, Social Media Marketing, and Google AdWords training and courses for busy marketers and businesspeople. Online search engine optimization training helps explain keywords, page tags, link building strategies and other techniques needed to climb to the top of search engine rankings for Google, Yahoo, and Bing. The teaching methodology is hands on, with live examples and discussions, taught from the convenience of each student's computer.
Contact:
JM Internet Group, Media Relations
Web. http://www.jm-seo.org/
Email. jm.internetgroup(at)gmail(dot)com
Tel. +1-510-713-2150