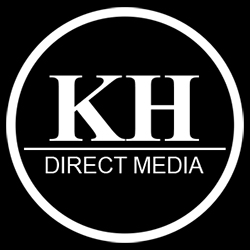 I believe that anyone with drive and vision—anyone—can achieve success. -- Kevin Harrington
Coral Springs, FL (PRWEB) April 08, 2015
KH Direct Media is thrilled to announce the launch of KHDirect.com, where inventors can advertise new products for the home, outdoors or to improve health and enhance beauty. The endeavor, created by one of the most successful and globally-known entrepreneurs, Kevin Harrington, will give both consumers and product creators the chance to participate in direct response television. Find the latest and greatest products for the home, outdoors or to boost health and wellness before the neighbors do from As Seen on TV.
About Kevin Harrington
Kevin Harrington is a leader, mentor, and an inspiration to entrepreneurs around the world. He continually shares his business knowledge and well-honed entrepreneurial skills with viewers. Kevin was selected as one of the original 'Shark Tank' Sharks on the ABC hit show in 2009. As an innovator and pioneer in the industry, Kevin has been featured on over 150 Shark Tank segments on both ABC and CNBC. He is also the founder of As Seen on TV, and is in partnership with KH Direct Media.
About KH Direct Media
KH Direct Media has partnered with online e-commerce site asseenontv.pro as part of a massive DRTV Media test to find the best and innovative products for TV. The new venture creates product awareness and raises branding to new highs while providing consumer products which have been professionally certified. For more information, please visit http://khdirectmedia.com.