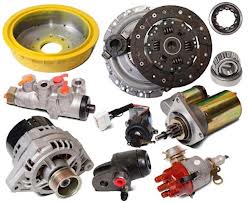 The parts used for production of these vehicles are supplied through dealerships and other sources that obtain OEM units.
Salt Lake City, Utah (PRWEB) July 01, 2013
The Hyundai group is one of the largest Korean automakers currently importing vehicles to the United States market. Auto owners of vehicles under this brand now have a simpler way to purchase parts for replacement. The AutoProsUSA.com company has added used Kia OEM parts inside of its Hyundai inventory online at http://autoprosusa.com/kia-oem-parts. These replacement parts are designed to save vehicle owners money due to the preowned condition of these parts.
The Kia branch of Hyundai is responsible for the global branding of multiple vehicles. The Sephia, Optima, Sportage and Sorento are examples of the types of vehicles distributed to the U.S. market.
The parts used for production of these vehicles are supplied through dealerships and other sources that obtain OEM units. Because these parts are more difficult to find for imported vehicles, the Auto Pros editions now listed online come from operational Kia vehicles and are discounted in price.
"Import parts are one of the hardest types for consumers to find online," a source representing the AutoProsUSA.com company said. Domestic parts production by American automakers typically includes local manufacturers that produce the genuine parts that are found in vehicles. "Our parts come from secondary sources and are double checked for quality," the source added.
Preowned parts can bring a level of risk for breakdown depending on the seller or previous owner of each part. The parts now for sale on the company website come attached with warranties for a specific term limit.
The genuine Kia parts that are now found for consumer sale online are made possible due to recent acquisitions for original Hyundai parts. The group of suppliers now offering consumer fulfillment through the Auto Pros company have made these acquisitions possible this year.
The Hyundai parts can be researched at http://autoprosusa.com/hyundai-oem-parts to provide one source of discount pricing to parts buyers. The complete imported inventory of additional automakers is now expanded on a weekly basis as new companies are added or changed based on consumer demand.
About AutoProsUSA.com
The AutoProsUSA.com company currently is a leader in the secondary parts and accessories market online. This company receives thousands of visits from consumers daily searching for a better resource to purchase secondary auto parts for cars, sport utility vehicles and pickup trucks. The pricing that is generated through company partnerships can be found using tools established on the AutoProsUSA.com company website. The research process is virtually eliminated on the company website due to the updated inventory and easy access to up to the minute pricing from all dealers contributing to the company inventory of parts and accessories.