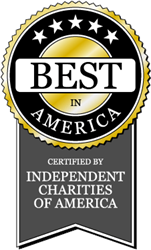 provides funding to promising investigators to encourage and promote quality research
(PRWEB) August 31, 2015
The Kidney Cancer Association Young Investigator Award (YIA) provides funding to promising investigators to encourage and promote quality research in urology and clinical oncology. The purpose of this grant is to fund physicians and scientists during the transition from a fellowship program to a faculty appointment. Awards given are based on individual merit and availability of funds.
The Young Investigator Award (YIA) is a one-year research grant totaling $50,000, paid in two equal installments to the awardee's institution. Applicants must have attained a post-graduate medical degree (MD, DO, PhD, or equivalent) and currently be within the last two years of his/her final subspecialty training at an academic medical institution at the time of grant submission. Applicants should be planning an investigative career in kidney cancer.
Award Highlights:

provides $50,000
over a 12 month period (spanning 2 years)
to young investigators
for projects that are related to kidney cancer
Key Dates:

Application Submission Deadline: November 15, 2015. Requests for proposals will not be solicited or considered prior to September 15, 2015, as the correct application materials will not be available prior to this date
RFP Date: September 15, 2015
Award Start Date: June 15, 2016
The Kidney Cancer Association (KCA) is a charitable organization made up of patients, family members, physicians, researchers, and other health professionals globally. It is the world's first international charity dedicated specifically to the eradication of death and suffering from renal cancers. It is also by far the largest organization of its kind, with members in more than 100 countries. KCA has been awarded the Best in America Seal of Approval by Independent Charities of America.