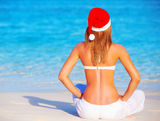 There is no need to take a risk and regret about it in the future, especially since the cost-effective Dr. Allen's Device is able to dissolve any type and size of kidney stones naturally.
London, GB (PRWEB) January 27, 2014
A recent report by P. Voilette and J. Denstedt, published in the Indian Journal of Urology, has analysed complications for Percutaneous Nephrolithotomy (PCNL). It provides a clearer understanding of the risks associated with PCNL and the means of assessing its complications in a more objective and standardised way. PCNL has become the procedure of choice for large renal stones. However, Fine Treatment emphasises that it can be avoided altogether, as the therapy enabled by Dr. Allen's Device for Kidney Care is able to dissolve large kidney stones naturally, and it is simply the matter of time only.
"Initial complications reported for PCNL were derived through descriptive analysis of surgical series and case reports. The major types of complications identified include hemorrhage, renal pelvic injury, fluid absorption, infection, and associated organ injury," says the article 'Standardizing the reporting of percutaneous nephrolithotomy complications', in the Indian Journal of Urology, 2014, volume 30, issue 1, pages 84-91. It also notes that "Percutaneous nephrolithotomy (PCNL) has revolutionized the treatment of large renal calculi as it is an extremely efficacious and minimally invasive alternative to open procedures."
Worrying data is shown in the article 'Complications of Percutaneous Nephrolithotomy,' published in the European Urology in 2007: complications during or after PNL may be present with an overall complication rate of up to 83%, including extravasation (7.2%), transfusion (11.2–17.5%), and fever (21.0–32.1%), whereas major complications, such as septicaemia (0.3–4.7%) and colonic (0.2–0.8%) or pleural injury (0.0–3.1%) are rare.
'Nowadays, people can stay away from this procedure with its common and rare complications. Dr. Allen's Device has been specially designed to dissolve any size of kidney stones gently and gradually', comments Dr. Simon Allen. 'Sadly, all invasive kidney procedures, no matter how minimally invasive they are, traumatise kidney tissue. Sometimes the damage to the kidneys doesn't show up instantly. I have seen many patients developing chronic kidney failure years after having a surgical removal of kidney stones.'
Contrary to PCNL, Dr. Allen's therapeutic device dissolves kidney stones regardless of their size and type (oxalate or uric acid) and doesn't require risky ESWL. This video shows a user case and medical documents about a successful outcome of dissolving of a huge mass of kidney stones exclusively with Dr. Allen's Device: http://www.youtube.com/watch?v=5Wo0BQ24D6U.
"PCNL is risky just like any other surgical treatment option," notes Dr. Allen. "There is no need to take a risk and regret about it in the future, especially since the cost-effective Dr. Allen's Device is able to dissolve any type and size of kidney stones naturally."
Read more at: http://finetreatment.com/kidney-stones-treatment-kidney-stone/.
About Dr. Simon Allen and Fine Treatment:
Dr. Simon Allen, MD, PhD, Academician, member of the ATA, is a highly experienced medical professional. His specialty is in internal medicine. He has treated a wide range of chronic diseases, including patients after a heart attack, with kidneys problems, including kidney stones disease, prostate and spine conditions, as well as metabolic disorders.
Fine Treatment ensures international availability of Dr. Allen's Devices for chronic prostatitis and BPH treatment, coronary heart disease, dissolving kidney stones, as well as upper and lower back pain and sciatica relief.