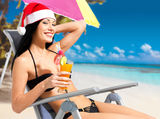 Dr. Allen's Device can dissolve kidney stones in both kidneys without side effects.
London, GB (PRWEB) September 30, 2014
A man who paid USD 5000 for the surgical treatment of kidney stones in the hospital received additional bill for the CT scan: $9,165.21, says a recent article in the Miami Herald. At the same time Dr. Allen's Device with the price $160 is able to dissolve kidney stones naturally. It is important as any surgical procedure, percutaneous nephrolithotomy or extracorporeal shock wave therapy (ESWL), is risky, Fine Treatment reveals.
According to the article, 'Patients take on More Health Care Costs but Struggle to Find Prices,' dated September 15, 2014, in the Miami Herald, 'When Bill Lorimer's doctor diagnosed him with a kidney stone in May, he went to his local hospital for diagnostic scans of his pelvis and abdomen. He paid around $5,000 total for his surgery — in advance, on his credit card. However, a few weeks later, Lorimer received a bill in the mail from Fishermen's Community Hospital, showing the charge for the CT scan: $9,165.21.'
It is known that surgical procedures are risky, for instance, about 16 in 100 people had side effects after percutaneous nephrolithotomy (PCNL). The investigation the postoperative outcomes of PCNL in English National Health Service (NHS) hospitals has concluded that haemorrhage and infection represent relatively common and potentially severe complications of PCNL. Complications of PCNL may be under-reported in the HES database and need to be corroborated using other data sources.
The findings published earlier this year 'Percutaneous nephrolithotomy increases the risk of diabetes: A 5-year follow-up study,' dated March 2014, in the Urology, has concluded that people who undergo a percutaneous nephrolithotomy are in danger to develop diabetes mellitus within 5 years.
So, there is no reason to prescribe surgical procedures to treat kidney stones if these renal calculi can be dissolved by Thermobalancing therapy. Urologist, Professor Ivan Aghadjanyan, who leads the clinical trial on Dr. Allen's Devices at the Department of Urology at The Mikaelyan Institute of Surgery, in his interview to the Panorama Newspaper has stated: 'The initial results have shown high efficacy of Dr. Allen's Devices. Kidney stones have been gradually reducing in size in both men and women.'
Watch an informative video how Dr. Allen's Device cleanses kidneys from any type of stones: http://www.youtube.com/watch?v=5Wo0BQ24D6U.
"Thermobalancing therapy is an effective option for kidney stones treatment," says Dr. Simon Allen. "Dr. Allen's Device can dissolve kidney stones in both kidneys without side effects."
Read more at: http://finetreatment.com/kidney-stones-treatment-kidney-stone/.
About Dr. Simon Allen and Fine Treatment:
Dr. Simon Allen, MD, PhD, Academician, member of the ATA, is a highly experienced medical professional specialising in internal medicine. He has treated a wide range of chronic diseases, including patients after a heart attack, with kidneys problems, including kidney stones disease, prostate and spine conditions, as well as metabolic disorders. Fine Treatment exclusively offers Dr. Allen's Devices for chronic prostatitis and BPH treatment, coronary heart disease, for dissolving kidney stones, easing chronic headaches, and relieving upper spine tension, lower back pain and sciatica.