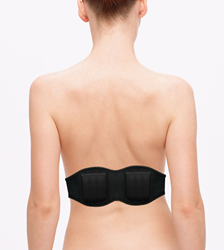 Dr. Allen's Device dissolves renal calculi effectively and without complications, costing only $155.
London, Great Britain (PRWEB) August 30, 2013
Costing merely $155, Dr. Allen's Device can dissolve kidney stones, save thousands of dollars and, moreover, protect general health of its users from severe complications following extracorporeal shock wave lithotripsy (ESWL) or kidney surgery. The cost saving point is good news nowadays in light of the Medical Daily report by L. Borreli, of August 27, 2013, showing charges for emergency department visits in the USA rose from $3.8 billion dollars in 2006 to $5 billion in 2009, meaning extra costs of treatment, Fine Treatment reveals.
As kidney-related visits to the ER have increased, so have the charges for these visits. The rise in charges from $3.8 to $5 billion possibly reflects the increase in the use of a CT scan to diagnose a kidney stone in patients who seek immediate treatment. 70% of patients get a CT scan when they visit the ER compared to 5-10% of those who went to the emergency department fifteen years ago.
There are different studies confirming that extracorporeal shock wave lithotripsy (ESWL) and kidney stone surgeries are highly risky. For instance, a report in the British Medical Journal (BMJ) says kidney stones can double the risk of dialysis or kidney transplant later in life for people who have had them, and it is certainly connected with the conventional treatments that patients with kidney stones have received.
Another study by Krambeck AE et al., 2006 stated, "Doctors at the Mayo Clinic looked at 630 patients who had lithotripsy and compared them to a group of patients who had their kidney stones treated with medication. Nineteen years on, those treated with lithotripsy were nearly 4 times as likely to have diabetes compared with those treated medically. The risk of hypertension – high blood pressure – was 1.47 times higher. The researchers believe the shock waves could cause diabetes by damaging the pancreas."
According to the New Choice Health, Medical Costs Comparison, "Medical procedure prices for lithotripsy (kidney stone removal surgery) vary tremendously. The most expensive lithotripsy is in Minneapolis – $29,000. New York, NY lithotripsy cost average is $16.300; Los Angeles, CA lithotripsy cost average is $20.500."
Costing just $155, Dr. Allen's Device for Kidney Care can save thousands of dollars and, moreover, prevent from various treatments with adverse side effects. The device is comfortable to wear over time. It is designed in such way so that it can dissolve kidney stones in both kidneys simultaneously. Watch, for instance, a short video presenting medical documents about the dissolving of a huge mass of kidney stones: http://www.youtube.com/watch?v=5Wo0BQ24D6U.
"Thermobalancing therapy is the safest way to get rid of kidney stones without harmful ESWL or surgeries," says Dr. Simon Allen. "Dr. Allen's Device dissolves renal calculi effectively and without complications, costing only $155."
Read more at: http://finetreatment.com/kidney-stones-treatment-kidney-stone/.
About Dr. Simon Allen and Fine Treatment:
Dr. Simon Allen MD, PhD is a highly experienced medical professional. His specialty is in the internal medicine. He has treated a wide range of chronic diseases, including patients after a heart attack, with kidneys problems, including kidney stones disease, prostate and spine conditions, as well as metabolic disorders. Fine Treatment exclusively offers Dr Allen's devices for chronic prostatitis and BPH treatment, coronary heart disease, dissolving kidney stones, as well as back pain and sciatica relief.