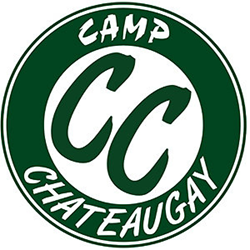 Merrill, New York (PRWEB) October 03, 2014
Our world is changing every single day and as a result social interaction amongst children has changed too. The exposure that children have to the world at large has morphed with the many advances in electronics and technology. Oftentimes, their development of emotional and social intelligence is ineffectively achieved due to their increased focus on these devices and the resulting decline of direct social interaction, fair play and person to person communication.
The idea of social intelligence implies that a person is capable of getting along well with others. The elimination of this skill results in the inability to relate to others in a way that is rewarding and fulfilling, which can also have a direct impact on a person's level of success in the outside world.
One of the numerous benefits of having your child attend a camp such as Camp Chateaugay is to promote face to face interactions with other people; building on social skills, resilience and conflict resolution. Studies have shown that children at age 11 spend an average of 4.5 hours per day, outside of school, interfacing with electronics in some form (computers, texting, gaming, etc.). NPR recently reported on a study by UCLA showing that children who were 'disconnected' from electronics and involved in an outdoor environment were much more readily able to identify the feelings that other people were demonstrating. This study supports the idea that social engagement with peers in a setting such as Camp Chateaugay offers, helps to strengthen the underlying skills necessary for future successful social development and interaction.
Camp Chateaugay is an environment that is dedicated to giving "campers and staff a place to grow as individuals and as members of a special community in a safe and nurturing environment." This is the root of Camp Chateaugay's mission statement and remains an empowering force in the work done to give children an experience that will benefit them for a lifetime.