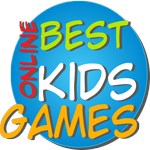 We constantly work to create our own new games that will help your kids to have fun while also learning through their play.
Bitola, Macedonia (PRWEB) October 16, 2013
Free kids games site BestOnlineKidsGames.com, or BOKGames.com, announces the release of 24 online kids games created by BOKGames.com itself and available for no cost download to individuals and websites. BOKGames.com has been providing family-friendly and child safe games and downloads from it website since 2009.
BOKGames.com's own line of online kids games include a wide variety of options intended to suit everyone's play preferences. The kids games available to choose from include baby games, baby bathing games, fashion and decorating games, action games, alien games and much more. From baby fun games to chasing mice games, the games on the site are both educational and fun, ensuring that the selection available on BOKGames.com offers the best online kids games on the web.
According to an article on the little kids games site, "We constantly work to create our own new games that will help your kids to have fun while also learning through their play. Our games are not only simple but educational too, and we are sure that playing our games will increase the ability to process information. Many of the games in the strategy, logic and puzzle categories can be played by kids and parents together for a learning experience."
Popular categories include dress-up, shooting, makeover, racing, action, sports, strategy, coloring, and cartoon games. All games are no cost to play and download, and the site is safe for even small children to access. If parents find anything on the site that is inappropriate for children, BOKGames.com urges them to contact the company right away so they can respond promptly to remove it.
All the games on BOKGames.com's website, from baby fun bathing games to racing games, can be accessed by webmasters for free. Anyone looking to download free kids games can choose from the extensive catalog of subjects to choose from to find the right fit for their site. As long as the games are republished in exactly the same manner as they were published on the BOKGames.com site, webmasters can share, link, download and publish as many games as they choose.
About BOKGames.com:
Since 2009, BOKGames.com has provided no cost online kids games to download and play. The site currently has nearly 1,800 no cost games to choose from and is safe to use and download games by children of all ages. The site is growing every day, with 24 games designed specifically by BOKGames.com now available to download. For more information, visit http://www.bestonlinekidsgames.com.