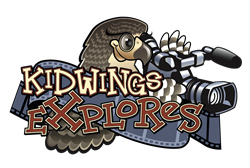 We created an exciting resource that teachers could access worldwide...no purchase necessary!
Portland, Oregon (PRWEB) October 15, 2015
Oregon small businessman Chris Anderson is on a quest. He has set out to create dynamic resources to inspire the next generation of science minded students. He is determined that he and other entrepreneurs can solve a problem he's identified in education funding, without adding layers of bureaucracy, that infuses resources and value into biology classrooms around the country.
Anderson's company previously introduced a grant for teachers in 2010 with a clear ambition to help answer a problem of limited classroom finances. Since then, the company purchased a well-visited website called Kidwings and began building out the popular site. Visitors click to learn about birds and dissect a Virtual Owl Pellet, a popular web version of a science activity done in classrooms around the world. By the thousands. And the best attribute of this free website? It's developed with teachers for teachers. And it hinges on a unique aspect of science education.
"Owl pellet dissection is an exciting part of science education," says Kidwings founder Jody Hildreth. "Hands on activities engage students in an exciting way that educators know promotes cognitive thinking." Hildreth, a New Yorker, developed the Virtual Pellet and website in the 90's and used it in his classes to great success until Owl Brand Discovery Kits (OBDK) purchased the website, motivated by the idea to develop the site for teachers, to always have a way for teachers to gain access to quality information about birds. "We had an offer from a company that wanted to turn it into an advertising site because of our high traffic. I knew Chris through his business that supplied my classes. He tripled their offer and the rest is history. It was the right decision."
"Jody was a pioneer, creating imaginative ideas in the early days of the internet. The site is resource rich. The material was all there. We just had to do some re-organizing and updating the graphics to continue building on Jody's superb idea," explains Chris Anderson, owner and developer of Kidwings.com. "We created an exciting resource that teachers can access worldwide. To our excitement, Kidwings is host to about 1,500-2,000 unique visitors daily."
As though the resource rich website wasn't enough, last year, OBDK moved their monthly grant from their retail site to the free site and rebranded it as the Kidwings Finding Funding Grant and began soliciting like-minded businesses to participate.
To date, the grant has been awarded to more than 30 recipients around the United States and Canada. Then, Anderson and Kidwings began a new project called Kidwings Explores and is two episodes in on a dozen 5-6 minute short films describe the life of a barn owl to the very scenic background of their habitat.
"It's about our teachers. When we hear month after month that there isn't enough funding to teach science, and we know that science and math are non-negotiable aspects of successful societies, we have to do something," shares Anderson. "Through our grant process we've learned teachers also want to teach about iconic animals like bears, wolves, and mountain lions. We're trying to create inspiring messages that motivate young people to choose science as a career while complementing the teacher in the classroom."
Kidwings' website is about nuances of information that teachers can assign out as a lesson plans or extra credit. One doesn't have to be a teacher to find their information fascinating and captivating.
They truly are giving flight to imagination and encouragement to teachers everywhere.