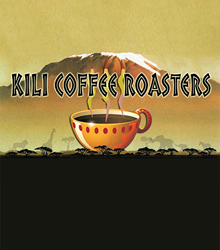 We firmly believe we have access to the best coffee beans in Kenya
TAMPA, Fla. (PRWEB) November 28, 2014
Kili Coffee Roasters is dedicated to bringing customers high quality coffee beans at affordable prices and has been doing so for over seven years. In keeping with its commitment to quality, Kili Coffee Roasters is now accepting online presale orders of wholesale fair-trade, unroasted coffee beans directly from Kenyan farmers with the first shipment due to arrive by Dec. 18.
In order to continue serving the best Kenyan beans, Kili Coffee Roasters closely monitors the cupping scores and quality of its beans. Kili has researched and selected beans from the Western slopes of Mount Kenya due to the extremely high quality cupping scores, Nitisol-rich volcanic soils and the wet mills' fresh natural river sources as well as the direct benefits and opportunities afforded to the fair-trade farmers. These highly elevated beans are grown above 5,200 feet, receive more than 60 inches of much needed rainfall per year and boast perfect growing temperatures between 64 and 81 degrees Fahrenheit.
"We firmly believe we have access to the best coffee beans in Kenya," said Patrick Gachau, co-founder of Kili Coffee Roasters. "We purchase our beans in a manner that not only provides a better standard of living for the farmers but also promotes price stabilization which effectively allows the growers to expand their workforce during busier seasons."
Kili's coffee is meticulously hand-picked by farmers who select only ripe, red cherries which are then sorted even further to ensure the highest quality. The cherries then go through a de-pulping process followed by the fermentation phase which is key to developing the overall flavor of the coffee. The resulting beans are then screen-dried under the African sun to retain its natural taste, aroma and unique flavor.
Retailers or wholesale suppliers interested in carrying Kili Coffee Roasters' exclusive blends, fresh from Kenya, should call 813-731-0700 or 813-789-8692 or visit Kili Coffee Roasters online at http://www.KiliCoffeeRoasters.com.
About Kili Coffee Roasters
Kili Coffee Roasters specializes in small batch roasting of African and specialty coffee and offers freshly roasted coffee beans for sale in bulk to stores and individuals who enjoy unique and delicious coffee. Kili Coffee Roasters is dedicated to providing top of the line services and encourages customers to "experience the difference" with their prestigious coffee blends. To place an order visit http://www.KiliCoffeeRoasters.com. For all other inquiries please call Kili Coffee Roasters at 813-789-8692.
###