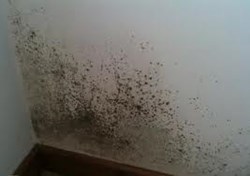 Nonetheless, of all their Molderizer and Safe Shield advantages, it cited that being organic is what makes them the best options.
(PRWEB) August 30, 2013
Another school was reportedly plagued by mold. And according to a news post from cbslocal.com, like the others, its opening was likely to be delayed due to the fungus' presence. But, in response, My Cleaning Products commented that mold could cause many worse damages than that if not promptly addressed. So, to help, it introduced a method to kill mold quick.
The report, posted on August 29, 2013, specified Cedarbrook Middle School in Cheltenham as that school troubled by mold, shared My Cleaning Products. Discovered in July, the spores' infestation, it said, particularly infested the campus' 43-year-old building.
Due to mold presence, MCP said, based on the report, that the school was considering rescheduling its opening. It detailed that if it's decided in a scheduled meeting called by Cheltenham School District to indeed delay it, the school will open on September 16. But besides that, it added that there was also a search for alternative classrooms while the mold remediation was ongoing.
Here is an excerpt from the post PA School Opening Could be Delayed Due to Mold Presence by My Cleaning Products.
"It wasn't specified if the mold in Cedarbrook Middle School was black mold. But what's certain is that it's affecting the school's opening.
A report from cbslocal said that the mold particularly infested the campus' 43-year-old building. And now, because of it, the administration is left with two choices – either to delay the school opening or to transfer the classes. To decide which option to take, a second community meeting was called by the Cheltenham School District."
While it's true that most mold species are not major threats to health, My Cleaning Products said there are some varieties, as black mold, that are toxic. It stated that exposure to those types could lead to serious health conditions and even death. Given that, it commented that Cedarbrook Middle School's response to the mold infestation was just appropriate. In addition, because of that, it advised the public to always be ready to kill mold fast.
But though hiring a professional mold exterminator is the fastest method of mold remediation, it asserted that it isn't the overall best option. As it reasoned, that's because it is expensive. Instead of it, it suggested DIY mold treatment with Molderizer and Safe Shield.
Being mold removal sprays, those products speed up the process, MCP said. And because they just have to be sprayed to the affected surface, it added that they also make the mold remediation easy to implement.
Nonetheless, of all their advantages, it cited that being organic is what makes them the best options. Particularly, that's because it makes their use safe for health and the environment.
To prove that true, the company announced that it would be giving out samples of the products. It detailed that Molderizer and Safe Shield Complimentary Samples would be available at its official website at MyCleaningProducts.com.