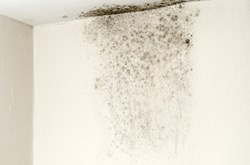 And there are no safer products one could get than those made with organic ingredients.
Iowa Cit, IA (PRWEB) November 14, 2013
Mold hit another school district. And according to a report from sj-r.com, its presence eventually led to the suspension of its classes for two days. Meanwhile, in response to the news, My Cleaning Products gave out some tips how the public could kill mold promptly and avoid the same result in houses.
In the report, published on November 11, 2013, it was specified that the classes were particularly canceled on the 12th and 13th of the same month because of the forecasted drop of temperature, My Cleaning Products shared. It detailed that it was taken as a precautionary measure as the school's heating units couldn't be used just yet.
The heaters, based on the report, couldn't be turned on for the meantime due to the discovery of mold in the Buffalo school building last summer, MCP relayed. Though the cleaning of them started two weeks ago, it stated that the lab tests hadn't confirmed yet that they are completely free from spores. And because of that, it additionally shared that School Superintendent H. David Bruno wouldn't take any chances.
Here is a part of the post Mold Canceled Buffalo Schools Class by My Cleaning Products.
"Mold made victims out of yet more schools. This time, it caused trouble in the Tri-City campuses of Buffalo in Illinois."
"The fungus was initially discovered in the school district last summer. Custodial workers particularly found it in the girls' locker room located in the basement of the 1938-built section of a building. That then led to its discovery in many other areas of the structure."
My Cleaning Products said that mold brings several health threats. Hence, anyone shouldn't take any risk and get rid of it quick, it stated.
The easiest way to do that, it shared, is to call a mold removal company to do the work. The problem, however, it cited, is that many remediation companies nowadays are not legit. Besides that, it added that several others use harsh chemical ingredients with their processes.
And so, if the mold problem is not more than ten square feet, MCP advised the public to do the removal themselves instead. Nonetheless, it stressed that only safe mold removal sprays must be used in the treatment. And there are no safer products one could get than those made with organic ingredients, it asserted.
Of the few organic-based mold sprays though, it said that the pair of Molderizer and Safe Shield are the best to get. As it reasoned out, that's because besides being safe, they are also effective. It elaborated that hotels, hospitals and even mold removal companies have proven that true.
But to those who want to prove it themselves, MCP relayed that there Molderizer and Safe Shield Complimentary Samples they could request to test at MyCleaningProducts.com.