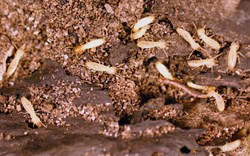 Termite Bully was particularly formulated without using harmful chemicals. Hence, it is effective and safe and just perfect for a personal termite elimination process
Tampa, FL (PRWEB) September 19, 2013
Florida was under the threat of Asian termites. News website wptv.com shared the troubling news on August 28, 2013. And in response to it, My Cleaning Products formulated a solution that would help the residents kill termites without harming health or the environment.
In the report, it was said that there had been an increase of termite-related calls in the area recently, shared My Cleaning Products. And as it asserted, that's one indication that Asian termites were indeed spreading throughout the state.
The report related that the pests already reached Peanut Island and Riviera Beach, MCP shared. However, they are not stopping there, it stated. As the University of Florida said, they are heading to Everglades, spreading in humid and tropical places along the way.
Here is an excerpt from the post Asian Termites Spreading in Florida by My Cleaning Products.
"A new specie of termites is threatening Florida – the Asian Termites. And unlike the local ones, they make sure to finish whatever they've started. So warned by experts - see to it that they are immediately eliminated if they show up in your house or business establishment."
An article from wptv.com said that the insects had already reached Peanut Island and Riviera Beach. But they are not stopping there. They are moving.
Asian termites' colonies are not just in thousands but millions, My Cleaning Products additionally shared based on the report. Hence, their damages are much worse than local termites, it pointed out.
However, that doesn't mean that only the infestation of Asian termites requires immediate clean-up, said MCP. Given that all termite species cause problems, it asserted that a quick response is needed to each type's presence. And by response, it means termite treatment, it explained.
But professional termite treatment is expensive, MPC stated. So, if the infestation is not yet massive, it said that it's better to go for DIY pest-control process. Nonetheless, to make it safe and effective, apart from inexpensive, it recommended only the use of Termite Bully.
As the company elaborated, Termite Bully was particularly formulated without using harmful chemicals. Hence, it is effective and safe and just perfect for a personal termite elimination process, it declared.
Additionally, it shared that it would be released next week and encouraged everyone to get it for a termite-free business or home. As it detailed, it would be available at MyCleaningProducts.com.