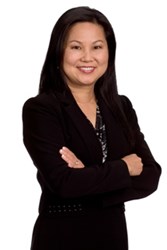 Washington, DC (PRWEB) September 10, 2013
Bey and Associates, CPA, PC has been selected for the 2013 Best of Washington, DC Award in the "Accountant" category by the Washington, DC Award Program.
Bey and Associates is headed by certified public accountant and nationally-recognized certified tax coach Kim Bey who early this year was named as one of the Top Certified Public Accountants in Washington, DC by America Top 10. She is a published author with a chapter in the Amazon.com best seller "Secrets of a Tax-Free Life: Surprising Write-Off Strategies Most Business Owners Miss" and is regularly interviewed on tax matters by media such as The Washington Post.
The Washington, DC Award Program each year identifies companies that they believe have achieved exceptional marketing success in their local community and business category. Winners are determined based on the information gathered both internally by the Washington, DC Award Program and data provided by third parties.
Bey and Associates, CPA, PC regularly garners rave reviews from their clients for their expertise to help minimize taxes. Here are some examples of what Bey has done for their clients:

A consultant's business which was formed as an LLC made the election to be taxed as an S-Corp and saved over $10,000 in taxes.
An IT/app developer saved over $340,000 in taxes by qualifying for a high tech tax credit.
A physician was set up with a Medical Expense Reimbursement Plan and saved over $6,000 in taxes.
A financial advisor was helped to time the sale of his rental property which was costing him money, and through deducting passive losses from the sale, he saved $58,515 in taxes.
Another client amended his prior year tax returns to claim missed deductions and correct mistakes which led to a saving of over $20,000 in taxes.
To achieve such results, Bey knows it doesn't matter how good an accountant is with a stack of receipts on April 15th. Each client needs to have and implement a tax plan. Bey & Associates is very adept at asking the right questions so that an ideal tax plan is formulated for each client. Here are some examples of what they look at:
Is the business organized correctly – LLC vs. S-Corp vs. C-Corp?
Are the right benefit plans for the owner and the employees in place?
Has the right retirement plan been set up to prepare for the future?
Are all legitimate deductions, credits, and strategies the Tax Code offers being used to advantage?
These tax planning measures have led to the exceptional service and savings to Bey's clients which organizations such as the Washington, DC Award Program and America Top 10 continue to recognize.
For more information, contact:
Kim Bey, CPA
1875 I Street NW, Suite 500
Washington, D.C. 20006
202-483-0404
About Washington, DC Award Program
The Washington, DC Award Program was established to recognize the best of local businesses in our community. Our organization works exclusively with local business owners, trade groups, professional associations and other business advertising and marketing groups. Our mission is to recognize the small business community's contributions to the U.S. economy.