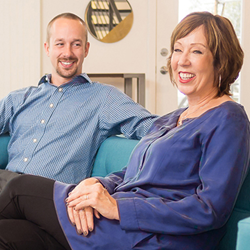 Assisting my clients in buying or selling a home is an honor and privilege.
Davis, CA (PRWEB) January 14, 2016
Kim Merrell Lamb, Merrell Lamb & Company, Lyon Real Estate, is featured in a special section of the February issue of Sacramento magazine as a 2016 Five Star Real Estate Agent award winner.
Five Star Professional partnered with Sacramento magazine to identify and showcase an exclusive group of real estate agents who have demonstrated excellence in their field. Less than 4% of agents in the Sacramento area received this recognition.
Kim was recently honored for being in the top 1% in sales volume for Lyon Real Estate. Much of her business is from referrals: happy clients recommending their favorite Realtor — Kim. With complete candor, she states, "Residential real estate is my passion. Assisting my clients in buying or selling a home is an honor and privilege."
The 2016 Five Star Real Estate Agent award winners have been carefully selected for their commitment to professional excellence and overall client satisfaction. The award is based on rigorous research with significant focus on customer feedback and providing quality services.
"Merrell Lamb & Company is a family business, benefiting from solid business experience balanced with a youthful perspective," says Kim Merrell Lamb of Merrell Lamb & Company, Lyon Real Estate. "We bring researched options and strong negotiation skills, working seamlessly in partnership with our clients who are hoping to buy or sell real estate. Specializing in the Davis and Yolo County area and Sacramento and Central City real estate markets, we've completed hundreds of home sales and have earned a reputation for integrity, professional enthusiasm, and client service."
"Our list of local Five Star Real Estate Agents can be an invaluable resource for anyone looking to buy or sell a home. These agents are exceptional in their field and their commitment to client satisfaction; and are right in your backyard," says Dan Zdon, CEO, Five Star Professional.
Kim Merrell Lamb's Five Star award profile can be viewed here.
About the research process:
Now entering its 13th year, Five Star Professional conducts in-depth, market-specific research in more than 45 markets across the United States and Canada to identify premium service professionals.
Five Star Professional contacts thousands of recent homebuyers to identify award candidates. Phone, mail and online respondents rate their real estate agent on 10 satisfaction criteria. Candidates with a qualifying client satisfaction rating move on to be evaluated on objective criteria such as experience, production levels and disciplinary and complaint history.
Real estate agents do not pay a fee to be considered or awarded. For more information, visit http://www.fivestarprofessional.com.