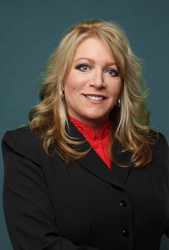 They take their work seriously, and I take my work of finding them homes seriously.
Fishers, IN (PRWEB) April 30, 2015
Indianapolis is named one of the top downtowns in the nation and according to Livability.com's most recent article from 2015 on the "Top Ten Best Downtowns," the number of people living in downtown Indianapolis is on track to double by 2020. The article states,"It's easy to see why young professionals and families are attracted to the area, which includes revitalized historic neighborhoods, new luxury condos and loft apartments overlooking the Central Canal. By 2017, downtown Indianapolis expects more than 50 new projects representing an investment of $3 billion. Of these projects, 21 are residential and will add more than 3,200 new homes to the area. Residents here rave about the vibrancy of their community."
Kimberly Clark is not only a well-established, Multi-Million dollar Realtor, but a respected and proven Physician Relocation Specialist and has seen a spike in people relocating to the area, especially health care professionals. She works so closely with doctors, that they have her number on speed dial.
"We have a number of extremely qualified and award-winning doctors in the area due to the large staff at St. Vincent Fishers and Community Health Pavilion Fishers," said Kimberly. "They take their work seriously, and I take my work of finding them homes seriously. The work of a doctor is stressful, which is only compounded when they have to find a new home. My job is to alleviate that stress by letting them do their job, while I do mine." Kimberly works closely with doctors who are relocating to the area and those moving to complete their residency. The key is to make sure they are buying a home that will hold equity. Her expertise of the market places them in a good position for selling in three-five years.
Kimberly's real estate track record speaks for itself: She not only had $4.5 million in sales at the beginning of the year but is also in the Top Five agents at RE/MAX Ability Plus. Kimberly has been working with buyers and sellers for all types of properties since 2003. She specializes in negotiations, luxury homes, waterfront properties, buyers and sellers alike.
"The focus of my career is providing the highest possible level of service to my clients," she said. "My belief is that every client needs a business plan when buying or selling a home, as this is one of the largest investments in life. Every client is unique, whether they be a doctor, lawyer, teacher, etc., and will be treated as such."
RE/MAX Ability Plus is located at 8935 Technology Drive, Fishers, IN 46038. For more information, please call Kimberly at (317) 698-8872.
About RE/MAX Ability Plus
Kimberly Clark is a Certified Military Residential Specialist (CMRS), Physician Relocation Specialist and currently serves on the board of the Hamilton County Board of Realtors. She works with buyers and sellers, those looking to relocate, and assists first-time home buyers in Fishers, Indianapolis, Carmel, Noblesville, McCordsville, as well as surrounding areas.
About NALA™
The NALA offers local business owners new online advertising & small business marketing tools, great business benefits, education and money-saving programs, as well as a charity program.
PR Contact:
news(at)thenala(dot)com
805.650.6121, ext. 361