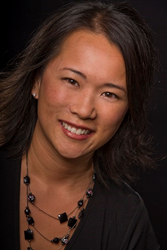 I wanted to give the community the benefit of what I learned years ago, when attending Financial Peace University
Littleton, CO (PRWEB) February 03, 2015
Financial stress is something the average American is all too familiar with these days. Between credit cards, student loans, home loans and everyday living expenses, money seems to be on short supply. Once one thing goes wrong, it seems to start a domino effect, and then that is when debt likes to rear it's ugly head. Knowing this, Kim Davis has decided to bring in the classes that helped put her back on track, and to share those life-changing truths with her community.
Over the course of nine weeks, Kim Davis will be hosting each of Dave Ramsey's 'Financial Peace University' Courses. These courses cover areas such as budgeting, relieving yourself of debt, insurance and more. Each class is designed to target a specific issue and how to overcome it. On average, families can look to save around $2,700 and pay off $5,300 in debt in just the first 90 days. $93 covers the entirety of the course.
Because Kim Davis is proof of the results from Dave Ramsey's course, she is proud to be hosting his seminar. "I wanted to give the community the benefit of what I learned years ago, when attending Financial Peace University," said Kim Davis. "It is truly a life-changing experience."
For more information on enrolling in a class or for information regarding your buying and selling needs, please contact Kim Davis at (303) 882-0888 or visit her offices located at 8500 W Bowles Ave #100, Littleton, CO.
About Kim Davis, RE/MAX Professionals
Kim Davis has lived in the Denver Metro Area since 1990, having graduated from Golden High School and then attending Metropolitan State College. She has been a realtor since 2002 and, and has spent the last 10 years with RE/MAX Professionals. She has received multiple awards, and handles all areas of real estate. Recently, Kim received the prestigious luxury home certification.
About theNALA
The NALA is a full service marketing agency providing custom personalized service for small and medium businesses throughout the United States.
PR Contact
Tiffani Tendell
805-650-6121 x361