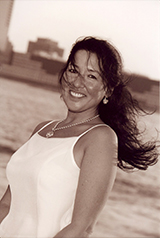 "Kim's ability to develop strong industry relationships and assist the dealer network in growing their businesses will be a welcome asset at MAC Group" - Jan Lederman, President
North White Plains, NY (PRWEB) February 25, 2015
MAC Group is pleased to announce the addition of Kim Marie Song as National Strategic Sales Manager. Song will be focused on developing the retail sales channel for recently acquired brands including Gepe, Heliopan, Kaiser, and Novoflex from HP Marketing Corp.
Kim Marie Song joins the MAC Group with decades of experience in photography and a long history of success in developing retail sales channels.
"Kim's ability to develop strong industry relationships and assist the dealer network in growing their businesses will be a welcome asset at MAC Group" says Jan Lederman, president of MAC Group. "I haven't met anyone who isn't dazzled by her extensive product knowledge and eager-to-please personality."
When asked about joining MAC Group, Song's response was an ebullient "Woohoo!!! I love them and their vision for making all sorts of exciting things happen in our industry."
Kim Marie Song's extensive industry experience includes working as a freelance photographer, a manager and buyer for a photo retailer as well as spending the past eight years in sales, marketing, and product management positions at HP Marketing Corp.
ABOUT MAC GROUP
MAC Group is a sales and marketing company dedicated to supplying photographers, videographers, educators and students with the world's finest image-making tools. Brands that MAC Group represents in the USA include Benro, Bowens, Comodo, Gepe, Heliopan, ILFORD, Induro, Kaiser, Kupo, Limelite, MeFOTO, Novoflex, PhotoVideoEDU, PocketWizard, Sekonic, Tenba, Toyo-View, Vü.
In addition to the brands it represents in the USA, MAC Group also owns and distributes Induro and MeFOTO Tripods, Vü Filters and Tenba Bags throughout the world.