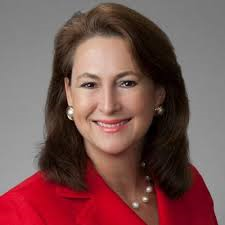 "As a candidate for district attorney, Ogg seems better prepared to discuss the office's policies than the incumbent." - Houston Chronicle editorial board
Houston, TX (PRWEB) October 16, 2014
Kim Ogg welcomes the endorsement of the Houston Chronicle, another demonstration of growing support and continuing momentum in her campaign for Harris County District Attorney.
The Chronicle editorial board said it best. "As a candidate for district attorney, Ogg seems better prepared to discuss the office's policies than the incumbent."
"Harris County needs a CEO who will get us out of the shadows of the past," said the Chronicle. "The Harris County Criminal Justice Center needs a new direction, and Democratic candidate Kim Ogg is the woman to lead the way."
Kim Ogg has a strategic plan to save taxpayers millions and to save a generation of young non-violent offenders at the same time. The GRACE program will allow Houstonians caught with small amounts of marijuana to skip a jail trip if they agree to community service, instead. Their records will remain clean if they do the work. GRACE will free up thousands of hours of police time, so there will be more cops on the streets.
"We cannot continue to spend a third of the District Attorney's budget on small time drug users," said Ogg. "I will divert that money to the fight against burglars, gangsters, and violent offenders."
Ogg knows how to fight gangs. While she was the head of Houston's first Anti-gang task force, gang violence dropped more than 40 percent.
Ogg has been critical of her opponent's handling of the criminal investigations of Judge Denise Pratt and two police officers caught altering official documents. Ogg promises to end the backroom deals given corrupt public officials and dishonest cops by our current DA.
Ogg has also pledged to fight to reform the way grand jurors are chosen. She has previous legislative experience from her days at City Hall, and will work with state legislators to change the "pick-a-pal" system currently used by Harris County Judges to select grand juries.
"It's simple," said Ogg. "Many people no longer trust the system. We must rebuild the community's faith that our justice system can work for them, making it safer, while still insuring no innocent person is wrongfully convicted.
"I will target the real criminals and get them off the street," said Ogg, "and I will bring accountability, transparency and efficiency to the citizens of Harris County."
To learn more about your next District Attorney, go to http://www.kimogg.com.