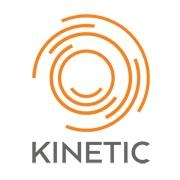 Kinetic's full service approach is directly aligned with marketer's needs and its Reveal™ audience data solution should be a part of every marketer's audience strategy"
New York, NY (PRWEB) May 15, 2017
Kinetic Social, the data and technology-enabled social marketing services company, announced today that digital media sales veterans, Jeff Shioya and Spencer Janis have joined the company as Senior Vice President of Sales, West and Vice President of Sales, East respectively. The expansion of Kinetic's leadership team comes as marketer adoption of its flagship Kinetic Reveal™ audience data solution continues to accelerate.
Shioya joins the company from Facebook where he has served as a Client Partner for the past 3 years. He has a long track record of delivering industry leading solutions to marketers and has previously held key sales leadership positions at IAC/Interactive Corp, and CBS Interactive. "From my vantage point at Facebook, it became clear that marketers need trusted partners that provide a comprehensive suite of consulting services, technology, and audience data solutions to fully realize the business impact of the Facebook platform. As many Facebook Marketing Partners are shifting to self serve models, Kinetic's full service approach is directly aligned with marketer's needs and its Reveal™ audience data solution is a unique and powerful tool that should be a part of every marketer's audience strategy," said Shioya. "It's an exciting time to join the Kinetic Social team."
Janis joins the company from Giant Media where he was Head of North American Sales. His expertise in video and programmatic combined with his established network of trusted relationships with brand and agency leaders will be significant assets for Kinetic as it executes its aggressive growth plans. As VP of Sales, Janis will be responsible for scaling the team's presence and performance in key markets including New York and Chicago. "At a time where most marketers struggle to discern between the value props of the companies in the ecosystem, Kinetic has put itself in position to make a measurable difference for its clients" said Janis. "I'm thrilled to be a part of making that happen."
"Executing our ambitious growth strategy depends on continuing to deliver differentiated value to our clients. Both Jeff and Spencer have exceptional track records of delivering results and a deep network of relationships that are based on mutual trust and respect. Attracting talent of this caliber is a testament to the strategy of the company and magnitude of our market opportunity and I am confident their contributions will be significant." said Matt Gilbert, CEO of Kinetic Social.
About Kinetic Social:
Kinetic Social is a data and technology-enabled full service provider of social advertising solutions. Our comprehensive suite of capabilities was developed for marketers seeking to maximize their return across social channels and includes strategy consulting, campaign design, cross platform media execution, measurement, and optimization and the flagship Kinetic Reveal™ audience data solution. Kinetic is based in New York with offices in Toronto and Chicago and was named one of Ad Age's Best Places to Work in 2015. We are a Facebook Marketing Partner, an Instagram Partner, a Twitter Official Partner, a Pinterest Marketing Developer Partner, and a Snapchat Partner. Learn more at http://www.kineticsocial.com.