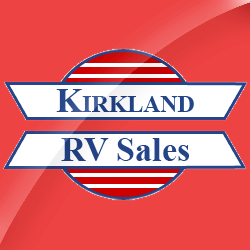 Seattle, WA (PRWEB) October 01, 2013
RVing has become a popular vacationing option for good reason. This easy form of camping provides many advantages over traditional camping while still offering the wonders of the outdoors and the fun of camping. The local RV dealer, Kirkland RV Sales, has demonstrated this fact and many others in a brand new article and infographic. To read the full publication, click here: http://www.kirklandrvsales.com/interesting-rv-facts-infographic/.
The infographic in this publication comes from Daily Infographic and presents facts and information on a multitude of RV topics. The top of the graphic catches the eye with its visual demonstration of why RVing is such a well-liked family travel option. Following that are various statistics on RVing and RV ownership and interesting facts such as the most popular month to go RVing. While some of the information presented is simply here for the interest of the reader, some of the numbers presented in this article may also be surprising. Other parts of the infographic would be helpful for the consumer looking to purchase an RV, such as the various types of RVs available and their perks. Those with an interest in RVs will not be disappointed in this new article and infographic.
About Kirkland RV Sales:
Kirkland RV Sales offers a variety of RVs for sale, including Class A's, Class C's, and Fifth Wheels. Their branch in Everett is acclaimed for its high-quality customer service and satisfaction. To learn more, visit their website.
13111 Highway 99
Everett WA 98204
Phone: (866) 710-0064
Fax: (425) 710-0504
http://www.kirklandrvsales.com/