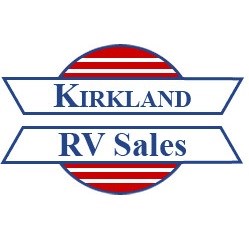 Everett, WA (PRWEB) January 25, 2014
Embarking on an RV vacation is exciting. Plans are made regarding every tiny detail, and everything possible is packed. However, Kirkland RV feels there may be a few charming accessories that RV enthusiasts are missing. In the spirit of impending summer fun, Kirkland has produced a fascinating article entitled "5 Exciting RV Accessories for Every RV Trip", a list of unique items that can improve and liven any vacation. To view the full blog post, click here.
The article begins by encouraging RV owners to celebrate the vacation with some extra accessories, and follows with a list of five accessories. The first item listed is a portable gas grill, followed by a miniature s'more maker. "Oh yes," Kirkland says of the s'more maker, "we're serious. With compartments that hold the graham cracker, marshmallow and chocolate neatly in place...This is perfect for s'mores on a night when it's too wet or windy to make a campfire."
Additional accessories include shatterproof wine glasses, a slow cooker cookbook, and a travel electric blanket. With hyperlinks to each product, the article gives RVers instant access to consumer reviews and similar products. Shopping around is a good idea regardless of the purchase, and Kirkland RV enables readers to explore various options throughout the article.
About Kirkland RV Sales:
Kirkland RV Sales offers a variety of RVs, including Class A's, Class C's, and Fifth Wheels. Their branch in Everett is acclaimed for its high-quality customer service and satisfaction. To learn more, visit their website: http://www.kirklandrvsales.com/.
13111 Highway 99
Everett WA 98204
Phone: (866) 710-0064
Fax: (425) 710-0504