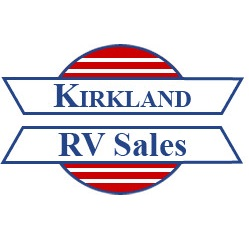 Seattle, WA (PRWEB) March 02, 2014
Kirkland RV knows that buying any used vehicle can be nerve wracking for a consumer. In response to the unease amongst newbie RV-buyers, they released a blog series advising these consumers on what they should be wary of when looking at a used RV.
The first item on their blog post list is water damage. According to the professionals at Kirkland, this can be the most expensive repair to an RV, and it's often hard to spot until the damage has progressed to a critical point. They cite leaky plumbing as a frequent cause, but say just as often that it's due to an RV being parked in a backyard, unused and not taken care of, that allows water to gradually leak into the vehicle.
The second blog post addresses a list of used RV hazards. "Faulty appliances can cost an arm and a leg if not spotted before the purchase," Kirkland RV warns. Plumbing that wasn't properly prepped for freezing weather, an AC system that was never properly cleaned out or weather proofed, and refrigerators that have had their cooling unit go out or the control panel failed. The post highlights the importance of checking the appliances before the purchase, and not just taking the word of the previous owner.
The third blog posts reminds consumers to investigate the depreciation of their new RV and call the company regarding the warranty. "Most warranties do not extend to a second owner, even if the RV is still within its warranty period. Call the company itself to see if you can have the warranty extended to a second owner." Kirkland RV advises.
This series provides excellent information for any RV owner who is looking for a new consignment RV, or simply wants to know what to look out for in maintaining their current RV.
About Kirkland RV Sales:
Kirkland RV Sales offers a variety of RVs, including Class A's, Class C's, and Fifth Wheels. Their branch in Everett is acclaimed for its high-quality customer service and satisfaction. To learn more, visit their website:http://www.kirklandrvsales.com/.
13111 Highway 99
Everett WA 98204
Phone: (866) 710-0064
Fax: (425) 710-0504