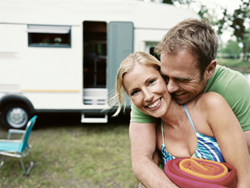 Our goal is not only that you are happy with the RV you've chosen, but that you also have the knowledge you need to care for and enjoy it.
Everett, WA (PRWEB) July 26, 2014
Anyone considering purchasing an RV this summer shouldn't do so until they've read this guide to RV models that has been recently released by Kirkland RV, a local RV dealership specializing in gently used RV's.
Understanding the various types of RV motorhomes that are available is paramount to making a good decision regarding a new RV. Each class of RV model is explained in this guide, simply and concisely, providing a quick overview for the newbie buyer and RV veteran alike.
View Kirkland RV's current RV listings here: http://www.kirklandrvsales.com/search-results/?alllistings=true.
"We have a large listing of numerous used and new RVs that are sure to not only be exactly what you're looking for, but also be right within your price point," says Kirkland RV.
This guide to understanding motorhome classes has followed a long list of blog articles from Kirkland RV that have been designed to help RV owners learn more about their RVs.
Kirkland RV views their blog articles as a way to help owners understand proper maintenance for their RVs, and to help them plan the best RV vacations by providing suggestions of destinations and tips for traveling and vacation budgets.
Kirkland RV says, "Our goal is not only that you are happy with the RV that you've purchased, but that you also have the knowledge and understanding to be able to drive it, plan a successful trip, and properly care for your RV."
About Kirkland RV Sales:
Kirkland RV Sales offers a wide variety of RVs, including Class A's, Class C's, and Fifth Wheels. Their branch in Everett is acclaimed for its high-quality customer service and satisfaction. They take great care to ensure that their customers love the RV they have purchased, and have all the information they need to enjoy it well. To learn more, visit their website: http://www.kirklandrvsales.com/.
13111 Highway 99
Everett WA 98204
Phone: (866) 710-0064
Fax: (425) 710-0504