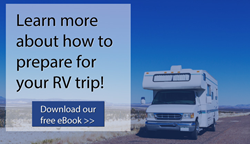 Staying informed about varying traffic laws will ensure a safe and happy vacation!
Seattle, WA (PRWEB) July 17, 2014
"While most states, especially those within the same regions, will have similar traffic laws and RV laws, some traffic regulations and RV restrictions will vary from state to state– sometimes drastically, and sometimes just enough to get an innocent driver into trouble," says Kirkland RV.
In view of the many RV travelers that will be setting off this summer without knowledge regarding these varying laws, Kirkland RV has released an article explaining the various state laws for RV's.
To purchase an low-cost but high-quality RV, contact Kirkland RV: http://www.kirklandrvsales.com/.
There are the basic RV regulations that all RV drivers should know, the article explains, such as remembering to stay in the right lane and having the appropriate safety equipment.. It's the varying laws from state to state that are difficult to be aware of. These are the laws that 'get travellers into trouble', according to Kirkland RV.
"Total legal vehicle length in Minnesota is 75' on all highways," Kirkland RV says, "But in Mississippi the total legal vehicle length is 53'." Other examples given include that in New York City, it is illegal to turn right on red, and that in New Jersey highway laws restrict the transport of any firearms that were not purchased in New Jersey to be brought into the state. They advise that before travelling, RVers research the specific RV laws for each state that they will be passing through.
"Keeping ahead of such important laws can ensure a happy vacation—traffic violations are always hefty tickets!" Kirkland RV reminds travelers.
About Kirkland RV Sales:
Kirkland RV Sales offers a variety of RVs, including Class A's, Class C's, and Fifth Wheels. Their branch in Everett is acclaimed for its high-quality customer service and satisfaction. To learn more, visit their website:http://www.kirklandrvsales.com/.
13111 Highway 99
Everett WA 98204
Phone: (866) 710-0064
Fax: (425) 710-0504