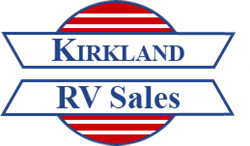 Seattle, WA (PRWEB) February 11, 2014
This is the season for many RV travelers to migrate to the southern parts of the country in an effort to escape the cold, wet northern climes. Unfortunately, Kirkland RV has discovered that some of these travelers are unaware of the traffic laws that vary from state to state, resulting in some RV's being ticketed.
In an effort to educate their fellow RV-lovers and help them to avoid these unexpected and costly charges, they released an article with information and websites on the varying traffic laws specific to RVs and unique laws that can surprise vacationers traveling through an unfamiliar state. They also recommend that these vacationers investigate further laws for each state they will pass through to ensure that their travels are ticket-free. The article also provides several links that provide deeper information.
National laws specific to RV travel are similar to those for other large vehicle transport. For example, RVs must stay in the right lane except for left turns, when exiting the highway, or when passing. Trailer brakes and safety chains are a universal requirement, as well as the breakaway switch. The breakaway switch regulations do, however, vary from state to state in regard to how much weight is allowed before the break away switch is required.
Other examples given in the blog post relate to total legal length limits in each state, and even fluctuating speed limit laws in states such as Texas. Right turn on red light laws vary in states as well, and hunters passing through New England had better beware of bringing firearms along. Some states even legally require you to beep prior passing another vehicle.
Travelers looking to get away for the winter can save a lot of money by investigating laws before hitting the road. As Kirkland RV points out, "Why waste your money on tickets when a few minutes of research can let you save that money for an extra fancy dinner or a special memento from your trip?"
About Kirkland RV Sales:
Kirkland RV Sales offers a variety of RVs, including Class A's, Class C's, and Fifth Wheels. Their branch in Everett is acclaimed for its high-quality customer service and satisfaction. To learn more, visit their website:http://www.kirklandrvsales.com/.
13111 Highway 99
Everett WA 98204
Phone: (866) 710-0064
Fax: (425) 710-0504