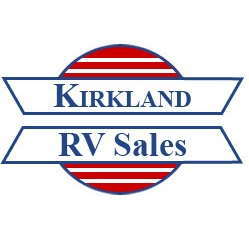 Feeling confident in your purchase goes a long way in enjoying what you've bought.
Seattle, WA (PRWEB) March 14, 2014
Kirkland RV knows that consumers are always struggling to know what brands are the most reliable, cost-effective, and best rated. Sifting through available options can be time consuming and stressful. Because they have first hand experience with RV's, they decided to put their hard won knowledge to good use and help educate consumers on what they feel are the top 5 RV brands available.
"Feeling confident in your purchase goes a long way in enjoying what you've bought," Kirkland RV says, "We want to help reassure our customers about the pros and cons of the choices they make in RV's."
The infographic, released two days ago, gives the top 5 brands of RV, including well known RV manufacturers such as Airstream and Fleetwood, and also lesser known brand such as Arctic Fox and Tiffin. Each review gives several of the best qualities about the RV, and then a description of the various models of RV available. For example, the infographic describes Airstream as best known for their classic designs and aerodynamic builds, advising that their lightweight aluminum frame increases durability and fuel efficiency.
"We hope that we can help anyone looking for an RV learn more about the brands that they are considering purchasing," Kirkland RV says, "Not just those in the Greater Seattle area.
About Kirkland RV Sales:
Kirkland RV Sales offers a variety of RVs, including Class A's, Class C's, and Fifth Wheels. Their branch in Everett is acclaimed for its high-quality customer service and satisfaction. To learn more, visit their website: http://www.kirklandrvsales.com/.
13111 Highway 99
Everett WA 98204
Phone: (866) 710-0064
Fax: (425) 710-0504