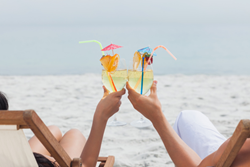 An RV vacation in the winter months is a perfect way to relax and enjoy winter - whether that is through sunshine in the south, or snow in the north!
Everett, WA (PRWEB) December 24, 2014
Kirkland RV begins their latest article by stating that, "The arrival of winter has many people cleaning out and closing up their RV for the season." However, there are still numerous vacation options for owners not ready to put away their motorhomes.
Kirkland RV begins their article by offering a selection of vacationing sites families can visit to avoid cold winter temperatures. As everyone knows, anyone trying to escape the frigid winter weather should head south.
One of the most popular places to spend a winter vacation is in Arizona. Kirkland RV says, "From breathtaking sights at the Grand Canyon, to the world renowned golf courses of Phoenix, this location offers fun and relaxation for everyone."
Florida is also a beautiful location RV owners should consider when planning a winter vacation. The article suggests the crystal blue water of the Key West and the white sandy beaches of Fort Walton for those seeking to escape the cold weather and relax in the sun.
Some hardcore vacationers do not want to escape winter, but instead anticipate the fun of navigating down powdery slopes and playing in the snow. Kirkland RV recommends numerous locations in Colorado as great options that offer fun and activities. The article says, "the Snow Mountain Ranch is also a great place that offers skiing, snowshoeing, tubing, and ice skating for you and your family to enjoy."
For more information about Kirkland RV and their selection of new and used RVs, visit their website at http://kirklandrvsales.com.
About Kirkland RV Sales:
Kirkland RV Sales offers a variety of RVs, including Class A's, Class C's, and Fifth Wheels. Their branch in Everett is acclaimed for its high-quality customer service and satisfaction. To learn more, visit their website:
http://www.kirklandrvsales.com/.
13111 Highway 99
Everett WA 98204
Phone: (866) 710-0064
Fax: (425) 710-0504