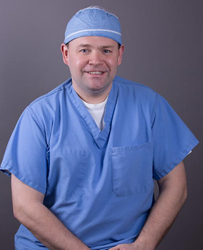 Patients are given utmost care and attention with consideration by me and my staff who look at the patient's overall condition to make sensible recommendations.
Mansfield, OH (PRWEB) July 25, 2016
Oral Appliance Therapy Experts is now in a new office:
OLD ADDRESS:
1245 S. Trimble Road
Mansfield, OH 44907
NEW ADDRESS:
1221 S. Trimble Rd.
Building A, Suite A-1
Mansfield, OH 44907
Oral Appliance Therapy Experts work with physician and medical insurance to provide correct care to patients.. Patients diagnosed with Obstructive Sleep Apnea have a new option for handling obstructive sleep apnea, requiring no machine or masks, is now available.
Dr. Kiser and his staff meet with prospective patients to assess how best to treat the individual. It is necessary to evaluate the inside of a person's mouth to assess the possible use of a custom Oral Appliance Therapy (OAT). The customized OAT is the most comforable oral appliance possible to treat apnea/snoring. OAT is an alternative to C-PAP for OSA and OAT can complement C-PAP in severe cases of OSA.
Today, more and more people are having OAT to manage OSA and/or simple snoring. An oral appliance can be an less invasive alternative to C-PAP machines or airway surgery.
A patient testimonial: " Dr. Kiser's staff are great. They were able to work with my insurance company to provide a very quick turnaround on the appliance. The process was smooth and better than I expected. I'm thrilled that I don't have to worry about not breathing at night. I'm sleeping great and dreaming for the first time in years!" -Stephanie
Oral Appliance Therapy is considered by the American Academy of Sleep Medicine to be a first line treatment for mild and moderate obstructive sleep apnea.
1 in 5 adults have mild obstructive sleep apnea. 1 in 15 adults have moderate to severe obstructive sleep apnea (Source- Resmed.com)
An AHI (Apnea Hypopnea Index) score is obtained to evaluate if the patient has mild, moderate, or severe sleep apnea. This can be determined by an in-lab sleep test (polysomnogram) or the home sleep test taken home by the patient from the Oral Appliance Therapy Experts office..
The device itself is called a mandibular repositioning device. It is Durable Medical Equipment (DME) and is often covered by medical insurance.
ABOUT ORAL APPLIANCE THERAPY EXPERTS OF MANSFIELD OHIO: Dr. Russell Kiser is an endodontist specialist and practicing general dentist with long experience in the field of dentistry, restorative/prosthetic care, dental surgery, and implant surgery. Dr. Kiser has been in practice in Mansfield for 13+ years.
"Patients are given utmost care and attention with consideration by me and my staff who look at the patient's overall condition to make sensible recommendations." - Dr. Kiser
Russell Kiser II, DDS, MS, EMT-P
Oral Appliance Therapy Experts
Snoring, Sleep Apnea, and Advanced Sleep Appliance Management
1221 S. Trimble Rd.
Building A, Suite A-1
Mansfield, OH 44907
419-756-2880
http://snoringsleepapnea.org/
kiserdental(at)gmail(dot)com
https://www.facebook.com/Dr-Russell-Kiser-DDS-262071673965611/
https://twitter.com/kiser_dental
https://plus.google.com/+DrRusselKiserDDSMansfield