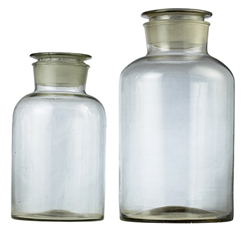 Open shelf storage can make a kitchen feel more open and inviting, and turn everyday items into a permanent, personalized display.
(PRWEB) January 20, 2014
HomeThangs.com – the Online Home Improvement Store has made their goal to deliver the right product to the consumer. With that in mind, shopping and home design tips, as well as special product selections are being introduced.
For anyone that keeps an eye on home design trends, it's not exactly breaking news that open floor plans have become more desirable, especially in the kitchen. But some of the ways this trend is manifesting are more than a little surprising. In many ways, attention has shifted away from big architectural features – like knocking out walls to form a great room or installing a kitchen island – and towards a much smaller-scale definition of "open." HomeThangs.com has introduced a guide to a few new features trending in 2014.
Open Shelf
One of the most popular ways to get a more open kitchen in 2014 is to replace conventional kitchen cabinets with shelf style storage. That can be anything from straight shelves to cabinets with their doors removed; the point is to use dishes and glassware as a sort of permanent display rather than keeping them hidden behind closed doors. This style of storage runs the risk of looking busy or messy, so try to stick with coordinated dishes and not overcrowd spaces that are left out in the open.
Glass Panel
Similarly, the conventional wood cabinet doors are being replaced by ones with glass panes. These can be either completely clear, frosted, or textured, with a single pane or a more traditional multi-pane style, but give that same sense of openness as bare shelves. The good news is, these two trends are largely limited to the upper cabinets, which means appliances and other unsightlies can still be stored out of sight.
Pots
The kitchen cabinets aren't the only things that are getting opened up, either. While lower cabinets are staying mostly closed and intact, some of the stuff typically stored there - especially pots and pans – are frequently being transformed into displays as well. European style pot racks are definitely on the rise, either as part of a stationary range or installed over a kitchen island, and offer a great way to display fine cookware. In a smaller kitchen, this can free up much needed storage, and in even the largest kitchen adds a rustic, homey touch.
Pantry Items
Even pantry items are starting to see the spotlight, with many common items getting a gourmet treatment and being placed in elegant or antique jars and left out on the counter. These aren't the standard flour and sugar canisters, either, but beautiful, ornate glass jars that put the contents on display. In a small kitchen this can crowd the counter space if it's overdone, but even one or two jars filled with interesting items – like basmati rice, pasta, steel cut oats, tea, oils or vinegars, or even a really nice quality spice rack can add a nice personal touch to a kitchen.
Plate Racks
For those that are shy about putting everything out in the open, a simple plate rack can create just a touch of that homey, inviting personal quality without quite so much exposure. Only eight or ten hand-picked plates will be on display, rather than an entire set of dinnerware, which makes it easier to change up and customize, and requires less daily maintenance than trying to clean and arrange frequently used plates for display.
Fruits, Veggies, And Other Plants
Finally, leaving fruit, veggies, or potted herbs out is another great way to underscore this open, natural, rustic look. A little bit of plant life can go a long way towards adding color and a soft, earthy quality to a kitchen, especially when displayed nicely. Instead of a traditional bowl of fruit, look for a really stylish or antique platter to put them on. Potted herbs are both convenient and colorful, adding a nice fresh touch that's more affordable and practical than fresh cut flowers.
To see some of these kitchen trends in action, check out the full article here.
HomeThangs.com is not only a home improvement superstore, it also provides expert design tips and a comprehensive shopping guide, taking the ideas from professional interior designers, and offering tips to the consumers on how to pick the products to best suit their needs.