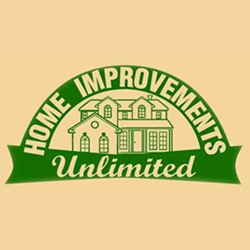 It's refreshing to have a clean, professional website to show off our craftsmanship.
Columbus, OH (PRWEB) April 29, 2014
Directors at Home Improvements Unlimited had the company's website rebuilt from the ground up to better promote their home remodeling services online. The new site harnesses the power of search engine marketing to more easily reach potential clients using services like Google, Yahoo!, and Bing. The site also features responsive Web design for seamless viewing on screens of all sizes.
"It's refreshing to have a clean, professional website to show off our craftsmanship," said company executive David Browning. "I can easily show clients examples of work we've done while on the go, right from my tablet or smartphone."
Browning recognized the power of having a mobile-friendly website that is easily found online. The goal of the site's overhaul and search optimization is to drive more traffic and leads from homeowners using search engines to find local construction contractors.
"Our new website is easy to use no matter what size screen you are using. It does a great job of showing who we are as a company and explaining our services, " Browning said.
The site was built using responsive Web design, meaning the layout adjusts fluidly regardless of a user's screen size.
Social media also played a major role in the redesign, with new profiles on Facebook, Twitter, and Google+. More active social profiles give current and future clients easy access to interact directly with the company.
Browning hired The Web Guys to take charge of the new website and marketing project. The Indianapolis-based company provides professional search marketing and web design solutions to companies across the U.S.
About Home Improvements Unlimited LLC
Since 1992, Home Improvements Unlimited LLC has been providing homeowners in eastern Columbus and nearby Central Ohio areas with home improvement services including basement finishing, kitchen remodeling, and bathroom renovating. Interested homeowners in Columbus, Granville, Newark, Pickerington, and New Albany can visit the new website or call the company at 614-774-4263.