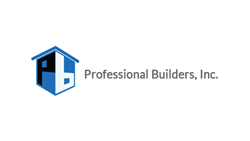 Los Angeles, CA (PRWEB) April 18, 2014
Kitchen remodeling company, Professional Builders, is now offering kitchen remodeling services in Los Angeles for homeowners who wish to update one of the most popular rooms in their home. A newly remodeled kitchen can bring a fresh feel and added value to the entire home.
Professional Builders, Services for Kitchen Remodeling Los Angeles
The kitchen remodeling contractors at Professional Builders can perform every phase of a kitchen remodel from start to finish, including designing, remodeling, and rebuilding. All of their skilled specialists are hired in-house, so there is no need to be concerned about dealing with additional contractors who may be unreliable or inexperienced. Los Angeles small kitchen remodeling company, Professional Builders, is accredited by the Better Business Bureau, providing security and confidence to ensure customer satisfaction on all of their home improvement projects, now including all phases of kitchen remodeling.
For many families, the kitchen is the hub of daily activity. Replacing old, worn out surfaces with newer, more modern designs can make the room more inviting and appealing for every occasion. A more modern kitchen can be not only more visually appealing but more functional and efficient as well. In addition, a newly remodeled kitchen can add value to the home in case the owners wish to sell in the future.
Cramped or dimly lit quarters can be improved with small kitchen remodeling services offered by this Los Angeles kitchen remodeling company by making the most out of existing modest spacing or increasing the size of the kitchen. Professional Builders can expand the kitchen or build an entire new room to add on to the home from the foundation up.
Homeowners in the Los Angeles area may actually recoup up to nearly 89% of what they pay to have their kitchen remodeled when completed with quality materials and craftsmanship. When looking for cheap kitchen remodeling services by a Los Angeles kitchen remodeling company, it is important that homeowners look at the big picture. Money can be saved by having the job done right the first time by experienced professionals who provide exceptional workmanship in a timely fashion.