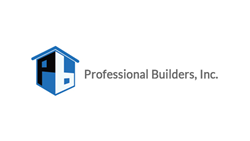 Los Angeles, CA (PRWEB) June 23, 2014
Los Angeles kitchen remodeling company, Professional Builders US, now provides kitchen design services in addition to all phases of kitchen remodeling projects. Many times, homeowners know exactly the types of changes they would like to see when having their kitchens remodeled. These homeowners may have even drawn up their own design plans for their selected remodeling contractor to follow. However, the majority of the time, a homeowner may have a few ideas but have no clue where to go beyond that.
Making home improvements can help to increase the overall value of the home, especially in a room as popular as the kitchen. This is important for those who may wish to sell their homes in the near future. Hiring kitchen remodeling contractors in Los Angeles is an investment, with much of the cost being recouped after the sale of the home. In the Los Angeles area, up to 90 percent of the kitchen remodeling costs in Los Angeles can be recovered by an increased value in the sale of the home. Hiring a reputable Los Angeles kitchen remodeling company is a great way that homeowners can be assured their completed kitchen update will suit the majority of tastes of potential buyers, or suit the individual tastes of the homeowner if selling is not being considered.
When choosing quality Los Angeles bathroom remodeling contractors, many homeowners will make a choice based solely on cost savings or perhaps based on the image of one completed kitchen provided by the contractor. Each kitchen and home is different and should be examined on an individual basis by the company for best results.
Professional Builders, a Los Angeles bathroom remodeling company, can help homeowners with every phase of the remodeling project, including the initial design and layout. All specialists, including design experts, are hired in house to make for smoother transitions from one phase of the project to the next to ensure continuity of quality and craftsmanship. BBB accreditation means that homeowners can be assured they will be satisfied with results.