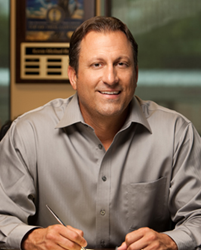 ...together we can accomplish more than alone...
Glendale, AZ. (PRWEB) October 14, 2014
For the second year in a row the Lerner and Rowe Gives Back Foundation is a proud community sponsor of the Glendale Kiwanis Steak Fry and Charity Auction. The 34th annual event will be held at Sahuaro Ranch Park October 18th at 6:00 p.m. Mouth-watering dinner and dessert choices catered by Carrabba's Italian Grill and Nothing Bundt Cakes will be served from 6:30 p.m. to 8:00 p.m. All proceeds raised benefit local youth projects, scholarships, reading programs, school clothes drive, and many other Glendale, Arizona area programs.
"Kiwanis Club of Glendale's motto that when we work together we can accomplish more than alone is in direct alignment with Lerner and Rowe Gives Back foundation's beliefs," said Attorney Kevin Rowe. "We are proud to help support their efforts to serve and strengthen local communities and help disadvantaged children."
Tickets are just $25 for persons 13 years and older, and $5 for children 12 years and under. Please contact Yvonne Knaack at 623-937-3311 for ticketing and event details.
About Kiwanis Club of Glendale, Arizona
Since 1915 Kiwanis' global member-volunteers have dedicated more than 18 million volunteer hours and invested more than $107 million annually in community and child strengthening projects. The organization helps feed the hungry, care for the sick, shelter the homeless, and mentor the disadvantaged. They also develop youth as leaders, build playgrounds, raise funds for pediatric research and much more. It is their belief that helping a child helps the world. Working together, Kiwanis members achieve what one person cannot accomplish alone. When you give a child a chance to learn, experience, dream, and succeed, great things happen! Learn more about online at kiwanisclubofglendale.com.
About Lerner and Rowe Gives Back
Lerner and Rowe Injury Attorneys' main focus is to provide excellent service and care to their clients. Secondly and equally as significant, founding partner and principal Personal Injury Attorney Kevin Rowe encourages the firm's attorneys and support staff to actively give back to the community through their charitable foundation, Lerner & Rowe Gives Back. They are committed to assisting organizations that are devoted to improving the lives of children and others located in communities across the State of Arizona.
Their personal injury, bankruptcy, social security, and criminal defense law offices are presently located in Central Phoenix, Mesa, Glendale, and Bullhead City with offices opening soon in Chandler, Peoria, and Tucson. For more details about their nonprofit organization, Lerner and Rowe Gives Back, visit LernerAndRoweGivesBack.com. For more details about the law firms, visit LernerAndRowe.com and LernerAndRoweLawGroup.com. Join the conversation by following them on Twitter (twitter.com/lernerandrowe) and Facebook (facebook.com/lernerandrowe).