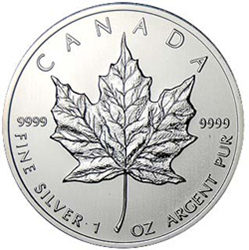 Customers of KMG Gold are often enthusiastic collectors of [gold and silver] bullion.
(PRWEB) March 10, 2014
Customers of KMG Gold are often enthusiastic collectors of gold and silver bullion and we are pleased to be able to offer them an even bigger selection. Both gold and silver bullion coins and bars are popular with investors and collectors because they protect against inflation and deflation in a way that cash is unable to. Though silver is generally not used in currency anymore, many mints across the world produce their own silver bullion coins for investors and collectors and many gold bullion coins are produced for the same reasons.
In the case of silver bullion, and often gold bullion too, each country has a special theme for their coins. For example, the United States Mint produces the Silver Eagle coin, the Royal Canadian Mint produces the Silver Maple Leaf, and the Royal Mint produces the Silver Britannia. KMG Gold is proud to offer many of these silver bullion coins for sale online and at their storefront on Academy Road.
KMG Gold Recycling® buys, recycles, and refines all precious metals including gold, silver, platinum and palladium. Michael Gupton started KMG Gold as an internet gold buyer in 2007 at http://www.kmggold.com, and opened his first location in Winnipeg in 2009. KMG Gold has expanded into the USA with an American head office located in Grand Forks, ND.
For more information on KMG Gold and their commitment to help educate the consumer, please visit online or call toll free at 1-877-468-2220 or at 204-452-4653.
Media Contact: Michael Gupton, President of KMG Environmental Inc., 204-452-4653 or MGupton(at)kmggold(dot)com
KMG GOLD – THE ORIGINAL GOLD BUYER