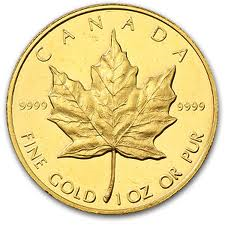 KMG Gold is now proud to offer many of these gold bullion coins for sale.
(PRWEB) September 03, 2014
Both gold and silver bullion coins and bars are popular with investors and collectors because they protect against inflation and deflation in a way that cash is unable to. Though gold is generally not used as currency anymore, many mints across the world produce their own gold bullion coins for investors and collectors. Customers of KMG Gold are often enthusiastic collectors of this type of gold bullion.
Gold bullion coins and bars can be sold in many different ounces and come from various mints or mines from around the world with different designs on them. Gold coins vary anywhere in purity from .900 to .9999 and different mints have changed the gold content of the gold coins throughout the years. KMG Gold is now proud to offer many of these gold bullion coins for sale online and at their store front on Academy Road.
KMG Gold Recycling® buys, recycles, and refines all precious metals including gold, silver, platinum and palladium. Michael Gupton started KMG Gold as an internet gold buyer in 2007 at http://www.kmggold.com, and opened his first location in Winnipeg in 2009. KMG Gold has expanded into the USA with an American head office located in Grand Forks, ND.
For more information on KMG Gold and their commitment to help educate the consumer, please visit online or call toll free at 1-877-468-2220 or at 204-452-4653.
Media Contact: Michael Gupton, President of KMG Environmental Inc., 204-452-4653
KMG Gold – The Original Gold Buyer