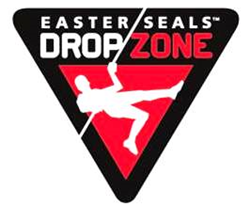 Gupton is proud to support the Easter Seals and also excited to raise money to rappel down a Winnipeg building.
(PRWEB) December 30, 2013
The SMD programs that are funded through Easter Seals Manitoba give people with disabilities the opportunity to further their education, build successful careers, develop their life skills, explore recreational activities and create connections with professionals and equipment that can improve their overall quality of life. KMG Gold proudly supports these mandates and is excited to partner up with such an important organization.
KMG Gold will be supporting the Attire to Inspire Fashion Show for 2014, acting as a sponsor for the second year in a row. The company will also be participating in the Easter Seals Drop Zone. For this fundraiser, KMG Gold President and CEO Michael Gupton will campaign to raise money for the Easter Seals and then rappel down the side of a large building in Winnipeg. Since 2005, nearly 6,000 of these "superheroes" have raised more than $10 million for Canadians with disabilities.
KMG Gold Recycling® buys, recycles, and refines all precious metals including gold, silver, platinum and palladium. Gupton started KMG Gold as an internet gold buyer in 2007 at http://www.kmggold.com, and opened his first location in Winnipeg in 2009. KMG Gold has now expanded into the USA with an American head office located in Grand Forks, ND.
For more information on KMG Gold Recycling and their commitment to help educate the consumer, please visit us online or call us toll free at 1-877-468-2220 or at 204-452-4653.
Media Contact: Michael Gupton, President of KMG Environmental Inc., 204-452-4653 or MGupton(at)kmggold(dot)com
KMG GOLD – THE ORIGINAL GOLD BUYER