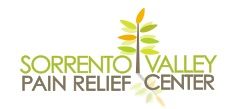 Over 80% of patients achieve long term knee pain relief with the insurance covered injections with the regenerative medicine procedures.
San Diego, California (PRWEB) November 16, 2015
Top pain relief center in Southern California, Sorrento Valley Pain Relief Center, is now offering insurance covered regenerative medicine procedures for knee pain. The procedures are offered by Board Certified providers, and offer over eighty percent of patients up to a year of relief. Call (858) 404-5944 for more information and scheduling.
The knee injections consist of hyaluronic acid, which is known as viscosupplementation. The therapy offers cushioning and lubrication to the painful joint, while helping patients return to desired activities. Hyaluronic acid is actually normally found in healthy joints, but arthritis can reduce the amount of fluid and cushioning available. The injections help restore that, which helps with pain relief and increasing function.
Most major insurance companies cover the procedure, including Medicare. The injections are FDA approved and have several brand names including Synvisc, Hyalgan and Orthovisc. The procedures may include one injection, or several a week apart.
Along with offering the revolutionary procedures, Sorrento Valley Pain Relief Center also offers treatment for all types of hip, shoulder and back pain. Additional therapy options include physical therapy, San Diego chiropractic, medical weight loss, acupuncture and massage therapy.
Most major insurance plans are accepted, with appointments being readily available. Call (858) 404-5944 for the top knee pain specialists in San Diego.