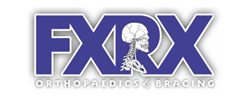 FXRX now offers a customized knee replacement that uniquely fits each patient's anatomy!
Phoenix, Arizona (PRWEB) July 21, 2015
Top Phoenix orthopedic surgeon, Dr. Sumit Dewanjee, is now offering customized knee replacement procedures. The procedure involves implants that are specifically tailored to each patient's unique anatomy. For more information and scheduling, call FXRX at (480) 449-3979.
Over half a million knee replacements are performed each year in the US, with the vast majority experiencing a great outcome. As patient expectations continue to increase though, advancements in engineering have continued to progress. With the newest design improvements allowing for customization, orthopedic surgeons in Phoenix are able to restore the unique identity of every knee.
Dr. Sumit Dewanjee is the Board Certiifed, Fellowship Trained Arizona orthopedic surgeon at FXRX offering the Zimmer personalized knee system. By customizing the implants to each patient's specific knee, the knee receives impressive ligament balance, proper rotation of the knee and replication of the front/back knee movement.
Dr. Dewanjee is constantly looking for ways to improve patient outcomes with knee replacement, and the new Zimmer system fits the bill. He says, "The outcomes I've been seeing with the Personalized Knee System have been outstanding. The pain relief, range of motion and functional improvements have been amazing and mostly due to the customization."
Most insurance is accepted at FXRX. Dr. Dewanjee has received the Patient's Choice Award as a top orthopedic doctor in Phoenix for the past seven years in a row. Along with knee replacement, Dr. Dewanjee also in a expert in rotator cuff procedures, shoulder replacement, ACL reconstruction, fracture repair and more.
Call (480) 449-3979 for more information and scheduling with the top knee specialist in Phoenix.