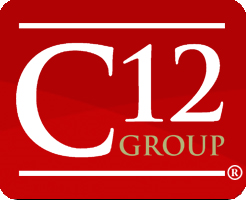 Every headstone should be lined up straight, plumb, no matter which way you're looking they're straight and narrow, and the grounds are pristine, green…like a shrine.
Greensboro, North Carolina (PRWEB) May 22, 2014
The Memorial Day holiday is a time when Americans remember those fallen heroes who fought for freedom and sacrificed for their country. However, according to US veteran groups and government officials, some of the resting places of those brave men and women are not being treated with the respect and dignity they deserve.
"It's a pattern that you're seeing across the country right now. You have cemeteries being expanded or added to with less or the same number of people caring for the ground. These are people who have defended our ideals. The way we treat and ultimately revere them in perpetuity is a message for tomorrow's generation," says Tim Tetz, Vietnam Veterans Memorial Fund and former legislative director with the American Legion.
When people think of military or national cemeteries, Arlington National usually comes to mind, with its perfectly lined up headstones and well-cared for grave sites. Unfortunately, not all national cemeteries are being held to the same standards.
An audit by the National Cemetery Administration of the United States Department of Veterans Affairs (NCA) of all its 3.2 million gravesites, revealed issues such as misplaced headstones or unmarked gravesites at several sites it managed, but concluded neglect to be more of an issue with smaller state, county and private cemeteries that contain the graves of service members. Crumbling headstones, overgrown weeds, debris, vandalism and theft were of most concern.
It's a very real concern for the family of fallen veteran Calvin McCorkle of Mount Holly, North Carolina. According to his daughter Vanessa McCorkle, the cemetery where their father rests is waist high in weeds and in need of serious rehabilitation, "It's sad, ridiculous and uncalled for."
As a veteran, Kevin Knight, CEO of Knight Solutions and member of America's leading executive roundtable, The C12 Group, agrees resting places for those who served their country should be given what he describes as shrine status, "Every headstone should be lined up straight, plumb, no matter which way you're looking they're straight and narrow, and the grounds are pristine, green…like a shrine." Knight Solutions, based in Leesburg, Virginia, is one of the most sought after companies for restoring military cemeteries.
Knight solutions restores cemeteries from San Diego, Calif. to Long Island, N.Y. and works closely with the National Cemetery Administration (NCA) to identify military cemeteries in need of upkeep or renovation.
Before Knight took on his current mission, he pursued a much different career objective as a proud member of the US Army, but a training accident left him blind in his right eye. Despite the injury, Knight put himself through college and never gave up searching for a way to serve.
Knight grew up near Hampton National Cemetery in Hampton, Virginia. He said it was pretty obvious that the grounds were not in the best shape. That's when Knight came up with a plan to build Knight Solutions. A company that would allow him to hire veterans to care for national cemeteries, "As a military guy, you want to take care of your fallen soldiers, you want to take care of your living soldiers."
Recently, Knight was awarded the 2014 Small Businessperson of the Year Award by the Small Business Administration (SBA). Over the past three years, Knight Solutions' annual revenues jumped from $1 Million to $16.3 Million. "Inc. 500" named it among the fastest-growing private companies in America, and the city of Leesburg awarded Knight Solutions with the first-ever Veterans Affairs Award in 2012.
Knight says, "My faith is the cornerstone of everything that I do. It is because of Christ that keeps my vision and mission clear to want to assist in helping Veterans have meaningful employment and a better life."
Kevin Knight is one of the newest members of the C12 Group in Northern Virginia, led by Curt Kemp, a retired Rear Admiral with the US Navy. The C12 Group, equipping CEOs and owners to build great businesses for a greater purpose, gives members a way to focus on the enormous benefits of bringing marketplace ministry to life.
To learn more about the C12 Group and how membership can help CEO's and business owners improve financial and ministry performance in a meaningful way, visit http://www.C12Group.com.
About Knight Solutions
Founded in 2005, Knight Solutions, is an award winning General Contracting firm with over 100 employees in more than 15 locations nationwide. Knight Solutions is the first Leesburg based company to win the prestigious Veterans Affairs Business award. Knight Solutions is committed to employing U.S. Veterans as we focus our efforts on renovating national cemeteries throughout the United States.
About The C12 Group
The C12 Group is America's leading executive roundtable for Christian CEOs and owners building great businesses for a greater purpose. C12 Members gather monthly for a unique, proven peer forum to engage in worthwhile continual learning, brainstorming, intentional accountability, and to share proven best practices, combined with eternal perspective. Members also receive monthly counsel through one-on-one sessions, an annual business review, and an online library of high-impact leadership tools. Founded in 1992 by Buck Jacobs, dedicated Christian author and CEO, C12's mission is to change the world by bringing forth the Kingdom of God in the marketplace through the companies and lives of those He calls to run businesses for Him.