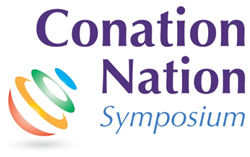 [These finalists] are doing remarkable things to help drive employee and client engagement.
(PRWEB) October 10, 2017
Four business leaders have been recognized for addressing one of the thorniest organizational challenges of 2017 – how to engage people's instinctive strengths. Kolbe Corp is pleased to honor these consultants and advisors as finalists for Kolbe Corp's Conative Excellence Award. Kolbe will announce the Professional Award along with Enterprise and Founder's award winners at the Conation Nation Symposium in Scottsdale, Ariz., on Oct. 26.
"We are very excited to honor these four Kolbe Theory users for furthering our efforts to help people understand their instinctive strengths," said Kolbe Corp CEO David Kolbe. "They're doing remarkable things to help drive employee and client engagement, which is the theme of this year's Conation Nation Symposium."
The selected finalists are Christopher Elias and Mark Freier of Nexecute, Jason Cupp of Kincaide and Michael Roby.
Christopher Elias and Mark Freier (Nexecute Group)
In 1997, Chris Elias was named President of Big Boy Restaurants. Over the next three years, he infused the company with his ethos, leading a successful turnaround and eventual sale of the company. After leaving the company in 2000, Chris decided to focus on bringing his successful strategies to other organizations. Since then, he has grown Nexecute®'s corporate strategy program to address the full health of an organization from the Elephant Conversation™ to the Value Multiplier™ through his Results Optimizer™ System.
Mark Freier's path to his current role as partner of Nexecute has taken a circuitous route. A former minister, Mark endured a bout with thyroid cancer, radiation treatment, and a cross-country move in 1994. Through the turmoil, Mark learned that the greatest gift he could give others was a life that was both inner-directed and other-focused. In 2000, a parishioner asked Mark for coaching in the areas of core values, purpose and people development. Within four years he resigned from ministerial life to focus on how he could impact organizational health, eventually leading him to a partnership with Chris Elias at Nexecute.
Nexecute focuses on improving execution and results, often with executive teams. "The knowledge gained from implementing the Kolbe [System™] ... helps us guide them to move toward a better functioning, more trusting team," says Chris Elias. (See: http://www.nexecutegroup.com.)
Jason Cupp (Kincaide LTD)
Jason Cupp is a former CEO turned Kolbe Certified™ Consultant, team builder and motivational speaker. He travels almost constantly – talking about everything from sales and marketing to crisis management – to clients in almost any industry, including extensive work in insurance, legal, health care, technology, and the service industry (where his career started). His knowledge, experience and approachability has put him in front of thousands of people and businesses across North America and Western Europe. This year marks Jason's 11th year as a Kolbe Certified Consultant. (See: http://www.jasoncupp.com.)
Michael Roby
Sales organizations across North America know Michael Roby as a top sales and marketing strategist, consultant, business coach, and noted professional speaker. Since 1974, his success in financial and professional services has provided unique expertise to help professional service providers grow their business. Kolbe Wisdom™ provides Mike with a unique, indispensable tool to help individuals and businesses maximize their potential.
Mike is also the author of "The Ultimate Small Cap Business: Building a Financial Advisory Practice," published by Expert Publishing. Investment icon Don Connelly wrote of this book, "I cannot think of a time over the years when I have listened to Mike and not walked out of the room with an actionable takeaway." (See: http://www.michaelroby.com.)
About Conation Nation Symposium
Conation Nation Symposium, which will take place at the Westin Kierland Resort & Spa in Scottsdale, Ariz., is the authoritative conference on conation — the part of the mind used in action and achievement. The event will feature a variety of presentations from leaders in coaching, human resources, and personal relationships; including keynote speakers Stefan Wissenbach of Engagement Multiplier and author John Blumberg.
For more information about Conation Nation Symposium, visit: http://www.kolbe.com/cns.
About Kolbe Corp
Since 1977, Kolbe Corp's mission is to help people succeed by having the freedom to be themselves. More than one million individuals have completed Kolbe assessments to better understand their conative strengths – natural instincts that govern action and achievement. Thousands of employers use Kolbe Corp's assessments and consulting services to build and grow more productive, effective and engaged teams.
Kolbe Corp's flagship online assessment, the Kolbe A™ Index, is used by individuals and organizations in the US and 34 other countries around the world to understand their natural strengths. It is the most powerful assessment of its kind with proven reliability and validity. Its diverse users include academic thought-leaders, organizational theoreticians and practitioners in the business, non-profit and public sectors.