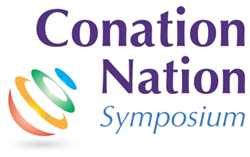 We are pleased to honor these four dynamic organizations for how they apply Kolbe Theory.
Phoenix, Arizona (PRWEB) October 10, 2017
Employee engagement has four new champions in business, thanks to newly announced finalists for Kolbe Corp's 2017 Conative Excellence Award. These Enterprise finalists stand out for their work in developing people and teams through conation – the leading theory for understanding instinctive strengths. Along with the Enterprise Award, Kolbe will award Professional and Founder's awards at the Conation Nation Symposium in Scottsdale, Ariz., on Oct. 26.
"We are pleased to honor these four dynamic organizations for how they apply Kolbe Theory and engage the instinctive strengths of their employees and clients," said Kolbe Corp Chief Executive Officer David Kolbe. "Engagement is a vital part of success, which is why we chose it for the theme of this year's Conation Nation Symposium."
The four finalists are Avista Corp, HD Vest Financial Services, Mainstreet and La Macchia Enterprises.
Avista Corp
Avista Corp is involved in the production, transmission and distribution of energy as well as other energy-related businesses. Avista Utilities provides service to electric and natural gas customers in eastern Washington, northern Idaho and parts of southern and eastern Oregon. A subsidiary, Alaska Electric Light and Power Company, provides retail electric service in Juneau, Alaska. For 15 years, Avista HR leaders and employees have used Kolbe Wisdom™ to enhance their collective self-awareness." (See: http://www.avista.com.)
HD Vest Financial Services
Since its inception in 1983, HD Vest Financial Services® has supported an independent network of tax and non-tax professionals who provide comprehensive financial services including securities, insurance, money management services and banking solutions. Ranked as one of the top 15 independent broker-dealer firms, they have over 4,400 independent contractors who manage over $40 billion in assets for individuals, families and small businesses in all 50 states. CEO Bob Oros says, "Kolbe helped me appreciate the strengths of my team and how I can make them most effective from the start." (See: http://www.hdvest.com.)
Mainstreet
Mainstreet is a national company specializing in real estate development, value investments and health care. As one of the nation's premier developers of post-acute healthcare properties, Mainstreet has been recognized by Indiana's Best Places to Work four times since 2013, including the No. 1 Best Place to Work in 2016, and has been named to the Inc. 500|5000 seven times since 2010. Mainstreet credits Kolbe as "a great foundation for both engagement and business success." (See: http://mainstreetinvestment.com.)
La Macchia Enterprises
La Macchia Enterprises' vision is to create an extraordinary end-to-end vacation experience for each customer. La Macchia has under its umbrella The Mark Travel Corporation, which owns and manages respected vacation brands including Funjet Vacations, United Vacations and Southwest Vacations and a technology company, Trisept Solutions, the developer of leisure travel technology and distribution featuring VAX VacationAccess and Xcelerator. The company has made Kolbe a foundational component of its business, including in hiring decisions and employee training. (See: http://www.lamacchiaenterprises.com.)
About Conation Nation Symposium
Conation Nation Symposium, which will take place at the Westin Kierland Resort & Spa in Scottsdale, Ariz., is the authoritative conference on conation — the part of the mind used in action and achievement. The event will feature a variety of presentations from leaders in coaching, human resources, and personal relationships; including keynote speakers Stefan Wissenbach of Engagement Multiplier and author John Blumberg.
For more information about Conation Nation Symposium, visit: http://www.kolbe.com/cns.
About Kolbe Corp
Since 1977, Kolbe Corp's mission has been to help people succeed by having the freedom to be themselves. More than one million individuals have completed Kolbe assessments to better understand their conative strengths – natural instincts that govern action and achievement. Thousands of employers use Kolbe Corp's assessments and consulting services to build and grow more productive, effective and engaged teams.
Kolbe Corp's flagship online assessment, the Kolbe A™ Index, is used by individuals and organizations in the US and 34 other countries around the world to understand their natural strengths. It is the most powerful assessment of its kind with proven reliability and validity. Its diverse users include academic thought-leaders, organizational theoreticians and practitioners in the business, non-profit and public sectors.