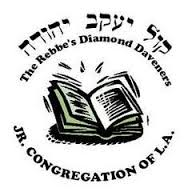 Namely, because as the junior president puts it "all of our members are unemployed."
Los Angeles, California (PRWEB) October 07, 2016
As Jews around the world prepare for the day of atonement known as Yom Kippur, one synagogue in the La Brea area is attracting attention for its very unique composition.
Kol Yakov Yehuda, Junior Congregation of Los Angeles is a synagogue run by children for children. The synagogue is a real facility that has a traditional orthodox minyan every Shabbat as well as various activities throughout the year. The Shabbat services are complete with a Junior Rabbi on a rotating basis and a Junior Cantor also on a rotating basis.
The congregation holds elections every year to determine who will be taking the reins of the synagogue. A board of 3 elected officials are elected by the congregants to run the functions of the synagogue. The elected officials must campaign as well as rally support of their fellow congregants to gain their vote. There is an official election night when the ballots are cast and final debate over the direction of the synagogue can be had.
One area that the congregation struggles with is when it comes to getting dues from members. Namely, because as the junior president puts it "all of our members are unemployed." It is in this regard that they do gladly accept help from adults. The emphasis of their fundraising effort is a campaign to sell the prestigious honor of being called to the Torah on the holiest day of Yom Kippur for what is known as Maftir Yonah. It has long been held that the honor of being called to the Torah for Maftir Yonah, carried with it the weight of many great blessings for health, wealth and prosperity. They therefore launched a group fundraising to get as many people as possible to donate to the cause and thereby cover the funds of the congregation for a good few months. And of course give the maximum amount of people the opportunity to buy into the great blessings that the Maftir Yona offers.
As the founders of the congregation put it, there can be no greater testament to the continuity of the Jewish people than the fact that in the middle of Los Angeles a congregation run entirely by children for children thrives. As the day of atonement brings along with it the opportunity to think about the state of the Jewish nation, from the state of Kol Yakov Yehuda, Junior Congregation of Los Angeles, it seems to be very good.