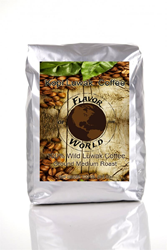 (PRWEB) May 31, 2015
The largest online retailer of Indonesian Food, Indo Food Store has unveiled the highest quality coffee in the world: Coffee Luwak. Coffee Luwak is not only the finest tasting coffee in the world, it is also a delicacy across the globe. In addition to this rare and unique coffee, Indo Food Store has also updated categories with coffee candy by Kopiko and Sate, a staple of Indonesian cuisine.
Coffee Luwak is not an average coffee blend, in fact, it is the rarest and most sought after beverage today. Deep in the heart of Indonesia, the Luwak animal, also referred to as the Asian Palm Civet, wanders around the wild searching for coffee berries. Once these cat-like animals consume the coffee beans, their digestional tract cleanses the coffee beans of their acidity. After the beans have been defecated, tribespeople of Indonesia delve into the wild to collect these coffee beans from the feces of the Luwaks.
Once the beans from these Luwaks have been retrieved, the beans are cleaned thoroughly and roasted to be sent directly to Indo Food Store. The result of this whole process is a smooth, delicious, and unique coffee unlike any other: Indonesian Kopi Luwak Coffee. Now, for the very first time, Indo Food Store has made this luxurious coffee brew available everywhere in the United States.
In addition to the introduction of the most expensive coffee in the world, coffee luwak, Indo Food Store has bolstered its selection with commodities such as Kopiko coffee & candy, Indonesian spices, and Sate. Kopiko candy is a unique and trendy coffee-flavored treat perfect for every occasion. In response to the high demand for exotic Indonesian spices, the widest selection of Indonesian spices & seasoning is now available all at Indo Food Store, including Galangal, Coriander, and Salam. Furthermore, an Indonesian meal would not be complete without the presence of Sate. For the entire month of June, the ingredients for sate will be available in packages for a discounted price.
All of the products on IndoFoodStore.com are available now to satisfy every craving. Coffee Luwak, Kopiko Candy, Indonesian spices and Sate are only a small sample of the exotic merchandise available. IndoFoodStore.com is growing rapidly and will contrinue to add more products available to purchase from their website.
About Indo Food Store:
IndoFoodStore.com is the largest retailer of Indonesian food products online with 1,000+ Indonesian grocery store items such as Indonesian Sambal Chili Sauce, Indonesian Spices Instant Seasoning, Noodles, Kecap, Krupuk, De Ruijter, Snacks, Desserts, Drinks, and exclusives such as Jeruk Limau, Best Fried Onion, Gula Jawa much more on Indo Food Store's Indonesian Food Online Grocery Store!