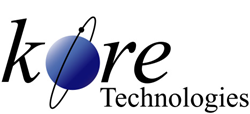 'SQL database queries generate student history in less than a minute with the ODS.' - Jim Robertson, director of Institutional Research.
SAN DIEGO, Calif., (PRWEB) October 30, 2014
Rockland Community College, State University of New York analyzed its new de-registration for non-payment policy to find a 75-80 percent student return rate within two to three weeks of de-registration. The Institutional Research department determined the ROI by running both standardized and ad hoc reports from current campus systems with an Operational Data Store (ODS) from Kore Technologies. "It did not change what data was given to program review," explains Jim Robertson, director of Institutional Research, "it changed how it was generated and increased the accuracy." The software was also used for the recent "Credit Enrollment Fact Book: 2013-2014" and "Date-to-Date Enrollment Report," both of which were prepared by Institutional Research.
Prior to its installation, the IT department relied on the data inside its Colleague by Ellucian system to generate reports for analysis. Now, SQL database queries generate student history in less than a minute with the ODS, adds Robertson. "It is more accurate than what our IT department was able to produce and queries can be created to compare enrollment by semester, month, or any day of the year as cited in the "Date-to-Date Enrollment Report."
Next month, Robertson will join Kore in Myrtle Beach, S.C., to co-present, "Why Institutional Research Can't Live Without an Operational Data Store," on Thurs., Nov. 13 at 11 a.m., at the Southeast EDucation Users Group (SEDUG) conference. The event takes place November 12-14 at the Hilton Myrtle Beach Resort and will mark the first time Kore is a vendor, sponsor and presenter at this conference.
Kore's Operational Data Store for Colleague is used in institutions in the United States and Canada to create a centralized Microsoft SQL Server data warehouse from multiple sources, which include higher education ERP systems and other software applications for advancement, online registration, housing, etc. The ODS is powered by Kore's award-winning Kourier Integrator, an enterprise integration and data management suite with extract, transform, and load (ETL) and enterprise application integration capabilities (EAI). Both will be discussed at the SEDUG presentation.
About Kore Technologies
Kore Technologies is dedicated to providing best-in-class solutions for enterprise integration, data warehousing, business intelligence and integrated eCommerce Web solutions. Kore leverages its technology and partnerships with Rocket Software and Microsoft to develop and support applications designed for MultiValue and SQL Server databases. Since 1999, Kore has worked with manufacturing, distribution, higher education, government and health care industries. For more information, visit http://www.koretech.com or call 866-763-KORE.
Other trademarks referenced are the property of their respective owners. The product and service offerings depicted in this document are produced by Kore Technologies.
Contact
Anita Mackie
Kore Technologies
5186 Carroll Canyon Rd
Suite B
San Diego, CA 92121
866-763-KORE
http://www.koretech.com