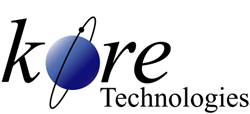 Our solution gives the B2B customer a B2C-like experience, which seems to be a growing expectation in the B2B world.
San Diego, Calif. (PRWEB) March 19, 2015
Kore Technologies announced today, that it is a vendor at the IMARK Showcase conference, March 24-26 in Chicago. At Booth 523, Co-founder and Managing Partner, Ken Dickinson and Keith Lambert, vice president of marketing and business development will debut the new business-to-business (B2B) and business-to-consumer (B2C) eCommerce capabilities of KommerceServer during live demonstrations. KommerceServer eCommerce Suite is Kore's award-winning product specifically designed for distributors and manufacturers to manage business-to-business (B2B) website sales, customer relationships and online marketing. Its B2C enhancements support the growing need for an effective omni-channel; and landed it on Database Trends and Applications' list of "Trend-Setting Products in Data and Information Management for 2015".
The IMARK Group, Inc. is the largest member-only network of independent electrical distributors, suppliers and member service providers (MSPs) in the United States. IMARK brings more than 18 percent of the electrical leaders (in the U.S.) and MSPs like Kore, together to network and provide innovative solutions for the industry. This year's conference will feature eCommerce workshops for the first time at the Donald E. Stephens Convention Center for its approximate 1,000 attendees.
Key features and benefits of KommerceServer to be discussed by Dickinson and Lambert include:

Back Office Integration increases data accuracy and streamlines efficiency (e.g., pricing matrices, branch inventory, and product data).
Omni-channel support via integrated branch inventory lookup while browsing products with a desktop or mobile device.
Lead Generation for key clients (contractors and dealers) promotes loyalty and increases revenue.
B2C features like coupons, advertisements and product reviews offer incentives for current clients and attract new business.
Product Information Management of product images, descriptions, documents, and reviews are easily maintained with the content management system.
"The hybrid architecture of KommerceServer provides distributors and manufacturers with a flexible and scalable website to connect with their customers," explains Dickinson. "Our solution gives the B2B shopper a B2C-like experience, which seems to be a growing expectation in the B2B world."
At the IMARK conference, attendees can schedule a private demonstration, enter an Amazon Kindle giveaway and request consulting services. Dickinson and Lambert will also discuss how application integration and data warehousing enrich business intelligence and data-driven decision making using Kourier Integrator. All will take place at Booth 523.
To learn more about Kore Technologies' participation at the IMARK Showcase, visit the event page or call 866-763-KORE.
About Kore Technologies
Kore Technologies is dedicated to providing best-in-class solutions for enterprise integration, data warehousing, business intelligence and integrated eCommerce Web solutions. Kore leverages its technology and partnerships with Rocket Software and Microsoft to develop and support applications designed for MultiValue, Microsoft SQL Server and other databases. Since 1999, Kore has worked with manufacturing, distribution, higher education, health care and government organizations. For more information visit koretech.com
Other trademarks referenced are the property of their respective owners. The product and service offerings depicted in this document are produced by Kore Technologies.