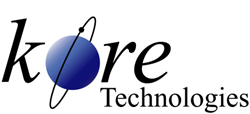 "Manufacturers and distributors need to manage product information and produce engaging content to drive traffic to the website and physical store."
SAN DIEGO, Calif. (PRWEB) August 25, 2015
Kore Technologies, a leading provider of enterprise integration and eCommerce software announced today that Release 5.4 of its integrated platform, KommerceServer eCommerce Suite is now available. The new release is up to 20 times faster when searching for products. KommerceServer's new B2B and B2C features are designed to enhance the user experience and improve product information management.
With the new features of KommerceServer Release 5.4, users can:

Use the improved quick search to find more matching products sorted by relevance
Search for available inventory by branch location
Search for nearby store locations based on zip code
The new release enables eCommerce administrators to:

Promote the website through targeted coupon marketing
Define zones and rates to better manage internal truck fleet deliveries
Implement customer loyalty programs by generating leads for key affiliates
Use a request for quote strategy to engage the salesforce and not disclose pricing
"Nearly all of our enhancements are customer-driven so the design is vetted to address real-world business scenarios," explains Ken Dickinson, co-founder and managing partner. "Manufacturers and distributors need to manage product information and produce engaging content to drive traffic to the website and physical store."
KommerceServer eCommerce Suite is an award-winning B2B and B2C eCommerce platform which includes a storefront, customer portal and mobile edition, and is engineered to integrate with any back office ERP system (e.g., Epicor Eclipse, Prelude, Infor LN and more). KommerceServer's product information management and content management systems integrate product data from multiple sources to simplify website creation and administration.
In addition, Kore provides custom design and marketing services for every implementation, or as needed. For more information please call 866-763-KORE, email info(at)koretech(dot)com or visit http://www.koretech.com
####
About Kore Technologies
Kore Technologies is dedicated to providing best-in-class solutions for enterprise integration, data warehousing, business intelligence and integrated eCommerce Web solutions. Kore leverages its technology and partnerships with Rocket Software and Microsoft to develop and support applications designed for MultiValue and SQL Server databases. Since 1999, Kore has worked with manufacturing, distribution, higher education, government and health care industries.
Other trademarks referenced are the property of their respective owners. The product and service offerings depicted in this document are produced by Kore Technologies.