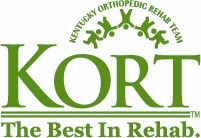 That first night after my treatment I didn't use any medication at all and slept all night without waking up. It was a God-send.
(PRWEB) August 28, 2013
For 62-year-old elementary school teacher Pamela Pelton, simple tasks like buttoning her blouse, brushing her hair and writing on the chalk board had become impossible due to severe pain in her right shoulder. After undergoing Dry Needling, a treatment technique used by specially trained physical therapists that targets the active trigger points in muscles, Pelton found relief.
"That first night after my treatment, I didn't use any medication at all and slept all night without waking up. It was a God-send," said Pelton. "I'm a hugger and since this treatment, I can raise both my arms to hug. I'll be honest; I hug just about everybody I see now because I can do it. I've missed that."
According to KORT physical therapist Dr. Janelle Ciolek, PT, DPT, OCS, trigger points are taut, banded, irritable spots within skeletal muscle that cause pain, especially when they are compressed. These trigger points will often cause pain referral to other adjacent areas -- for example, a trigger point on the back of the shoulder blade, when compressed, may reproduce pain in the front of the shoulder or down the arm, she said.
Dry Needling Treatment
During treatment with dry needling, the specially trained physical therapist inserts a flexible, thin filament needle directly into the painful trigger point said Ciolek.
"Patients can feel a variety of sensations, including a deep aching or cramping sensation, and often will experience a localized muscle 'twitch' sensation. These sensory experiences help guide the treatment and let the therapist know they're treating a problematic area," said Ciolek.
According to Ciolek, dry needling promotes healing in the affected painful areas by releasing muscle tension, quieting electrical activity in the trigger points, and decreasing the chemicals in the trigger points that cause pain. Ciolek said dry needling can be used to treat almost any musculoskeletal condition, including back pain, whiplash, frozen shoulder, elbow tendonitis, and plantar fasciitis, and can even be used post-surgically to treat hypertrophic or adhered scar tissue.
"Dry needling is a valuable part of the whole physical therapy treatment which can include therapeutic exercises, joint mobilization or manipulation, patient education, and modalities. Every patient has a unique program developed specifically for them, based on their symptoms and needs," said Ciolek.
For patients like Pamela Pelton, it can mean an end to pain and return to the activities she enjoys most.
"I really just can't express my appreciation of it (dry needling) and how much it has helped me resume my normal activities and my normal life. It's so cool," said Pelton.
The American Physical Therapy Association and the Kentucky Physical Therapy Association support the use of dry needling in the hands of trained and licensed physical therapist. For more information, please visit http://www.kort.com
Most health insurance plans now allow patients to seek physical therapy treatment directly without a physician referral.
Kentucky Orthopedic Rehab Team (KORT) has been specializing in outpatient physical and occupational therapy in Kentucky and Southern Indiana for over 25 years. Local ownership and independent operations, allow KORT clinicians to work one-on-one with patients to regain strength, increase flexibility, improve mobility, and reduce pain without drugs or surgery. Selected as a "Best Places to Work in Kentucky" for nine consecutive years, and with over 40 locations, KORT has the most board certified Orthopedic Specialists and Vestibular Rehabilitation specialists than any other provider in the region. KORT's certified athletic trainers provide sports medicine services to more than 30 high schools and colleges in Kentucky & Southern Indiana.
###